By TAMKO.
TAMKO donates roofing for veteran's Houston-area home after it was damaged in Hurricane Harvey.
There are not many people like Clarence Sprague left in the world. The Houston-area 94-year-old is a World War II Army combat veteran who served in both the invasion of Normandy and the Battle of the Bulge. It's an exclusive group to be in – the U.S. Department of Veteran Affairs estimates only 3 percent of the 16 million American men and women who served in WWII are still living, and the group is shrinking at a rate of nearly 350 veterans per day.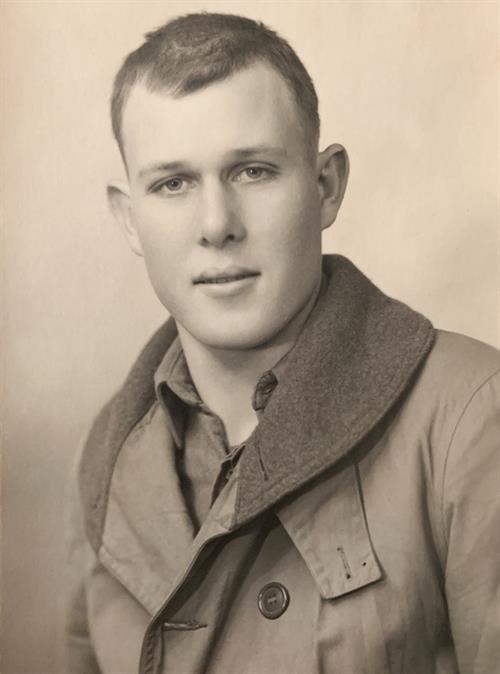 Stats like that could make a person feel alone, especially when still dealing with serious home damage from Hurricane Harvey nearly two years after the storm hit, and without the physical or financial ability to fix it.
But as the 75th anniversary of D-Day approaches on June 6, Sprague has been reminded again that he is, without a doubt, not alone. A multi-agency effort that included monetary, product and labor donations from a variety of businesses and nonprofits is finishing a major home renovation for Sprague and his wife Juanita.
"To see everyone come out to support Clarence in this way… I just told him, 'See, you're not alone. Look at all this. It's all for you'," said Debra Marshall, community outreach director for the Houston Lady Lions nonprofit organization where the renovation effort began after Marshall visited Clarence's home and saw the conditions he was living in.
The renovations included electrical work, sheetrock, new furniture, and a full roof replacement. The roofing material was donated by major shingle manufacturer TAMKO Building Products, and the installation by Houston contractor Walton Roofing.
"This man is a hero, and it's our great honor to offer this small 'Thank you' for his service by providing the roof over his head," said David Humphreys, TAMKO President and CEO. "Honoring veterans is so deeply ingrained in our company's culture – we support numerous veteran organizations and 15 percent of our workforce has served in the military." This isn't the first time TAMKO has helped with post-Hurricane Harvey disaster relief either. Immediately following the storm, TAMKO donated $100,000 to the American Red Cross for disaster relief efforts in Houston.
The list of companies and organizations that contributed to this effort is extensive and, along with TAMKO and Walton Roofing, includes Prestige Homes and Development Co., the Breaker Box Boys, Galveston Bay Network, SERVE, Dynamic Munitions, Vets Galveston, Anderson Financial Group, Boots for Troops, Seabrook Rotary Club, Impac Fleet, Charred & Starred, Killen's BBQ, Rainbow International, Galveston County Long Term Recovery Group, and the Houston Lady Lions. This past weekend, the veteran's nonprofit Boots for Troops recognized Sprague at their annual gala and surprised him during the ceremony with the news that Home Depot was donating all new appliances for his newly-renovated home.
"When I heard about Clarence, my first thought was, 'I have to find a way to help this man' – he is an American hero and, as a community, we owe it to him to step up and have his back," said Jimmy Rogers, founder and president of nonprofit Boots for Troops, a group that donated monetarily for the renovation project and helped organize the appliance donation.
The project was a perfect fit for the Houston-area networking organization SERVE which connects veterans in need with a variety of nonprofits and services.
"I don't even know how I got fortunate enough to be a part of this project," said Andrea Thomas, SERVE secretary. "Clarence is the real deal – in his words, he's 'been to hell and back a couple times.' He never expected anything like this and is just so grateful for everyone who came together to help."
Sgt. Clarence Sprague served as 1st Assistant to General George S. Patton and survived both the historic 1944 invasion of Normandy and the Battle of the Bulge later that same year. He was awarded a marksmanship medal, a campaign medal with three bronze stars, the good conduct medal, and the World War II victory medal. According to Sprague, General Patton had promised to recommend him for the Congressional Medal of Honor for his outstanding service, but Patton died shortly after that, before he was able to make the official recommendation. Sprague's daughter grew up listening to her father's stories about the war and General Patton, and said, after trying to get help to repair the veteran's home for more than a year, she always knew her dad had something special, she just needed the right people to hear his story.
"Seeing him live out his last years – this next stage of his life is going to be really nice for him," said Nova Smith, Sprague's daughter. "A less stressful life, not having to worry about the house, and being able to enjoy being in his home – that's all I could ever want for him."
Smith said the response to her father and the project has been overwhelming in the best way and that Sprague, ever the serviceman, is most proud of the way so many people and organizations came together to make this happen.
Service organizations involved in the project expect the renovations to be completed sometime next week.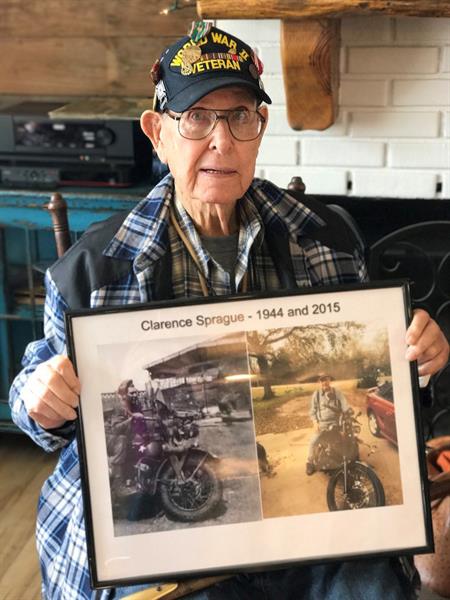 Do you know of someone in the industry who is 'doing good deeds' in their community? Help us catch them at it. Send news and information to info@rooferscoffeeshop.com.
About SERVE
SERVE is a Texas-based nonprofit networking group operated through the Associated Credit Union of Texas. Their mission is to bring Gulf Coast-area veterans groups and organizations together to combine resources and information to improve the lives of military personnel and their families. For more information, visit acutx.org/serve.
About the Houston Lady Lions
The Houston Lady Lions Club is the first ladies club to be formed in the Houston area and district in the 97-year history of the Lions Clubs International. Lions Clubs International is world-renowned for its emphasis on eyeglass collections, and vision checks, but more recently has expanded service opportunities to its 13.5 million members to include partnerships with other autonomous organizations to provide disaster relief, feeding the hungry and education initiatives. For more information, visit https://www.facebook.com/HoustonLadyLions1.
About Boots for Troops
Boots for Troops is a Texas-based nonprofit organization dedicated to uplift and empower the morale and mental well-being of deployed service members defending our freedom and veterans once they return home. The group does this through personalized overseas care packages (that always include a new pair of personalized boots), flying lower-ranking service members home for the holidays, and disaster relief assistance for veterans. Boots for Troops was founded by Navy veteran Jimmy Rogers during his active military service. For more information, visit boots4troops.org.
About Walton Roofing
F.W. Walton, Inc. has been providing quality roofing and construction services in Houston, Texas since 1961. The company's services include roofing, waterproofing & restoration, sheet metal, spray polyurethane foam, coating systems and plumbing. For more information, visit http://waltonroofing.com.
About TAMKO
TAMKO Building Products is one of the nation's largest independent manufacturers of residential and commercial roofing products. For more information about TAMKO, visit our website at www.tamko.com.