By ASC Building Products.
Metal is a long-lasting and durable material that also provides a range of aesthetic and design options.
You should consider choosing metal roofing for your next agricultural building project as there are numerous benefits versus using other materials. Metal not only provides flexibility in design and a variety of aesthetics, but also durability, longevity and it will save you money in the long run. Here are the top reasons you should choose metal for your agricultural buildings.
Reasons to choose metal for agricultural buildings
Durability: ASC Building Products' metal panels are a more fire-safe choice and will tolerate severe weather. While wood is susceptible to termites and other insects, metal panels protect against these damages.
Longevity: Metal panels last much longer than wood panels, if cared for they can last over 50 years. Metal also doesn't get brittle from the sun like fiberglass panels do.
Cost Savings: Metal is much more cost-effective in the long run as you won't need to replace it as often as other mediums. Metal panels are also low maintenance so you will spend less time keeping them over the years.
Sustainability: Steel is a recyclable material at the end of your building's life, lowering your carbon footprint. ASC Building Products metal roofing and siding are available in a wide range of cool color options which meet the Cool Roof Rating Council (CRRC) certification requirements and contribute to building energy standards and green energy programs.
Fire Resistance: Since steel is a non-combustible material, having metal walls and roofing can lower your risk of ignition. Roof assemblies are Class A Fire Rated when installed on non-combustible deck or framing per IBC, IRC, or when installed in accordance with UL listings (UL790). Click HERE to learn about our fire rating.
Design Flexibility: There are a variety of options to choose from when it comes to metal panels. ASC Building Products offers a broad selection of panel styles, colors and finishes to help you achieve the look you want for your agricultural building.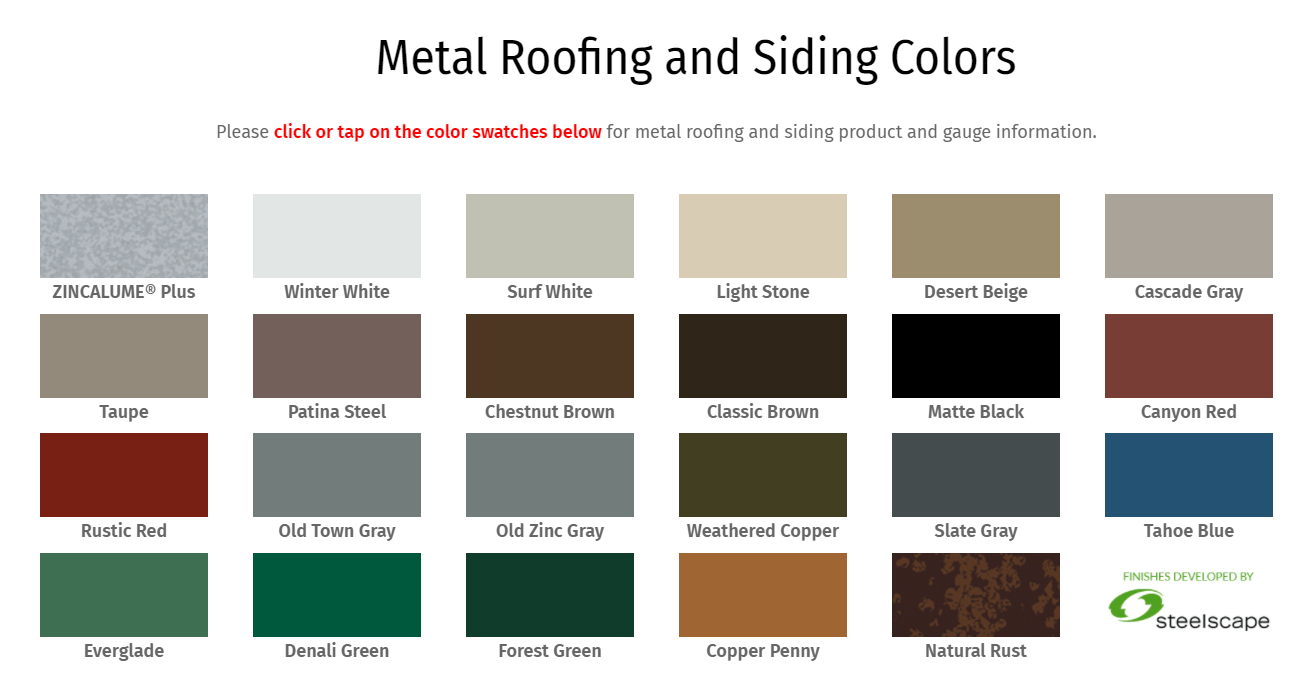 Things to consider with metal panels for livestock shelters
Structures for animal confinement have some specific challenges that aren't considered for residential or commercial use. Here are some things to keep in mind: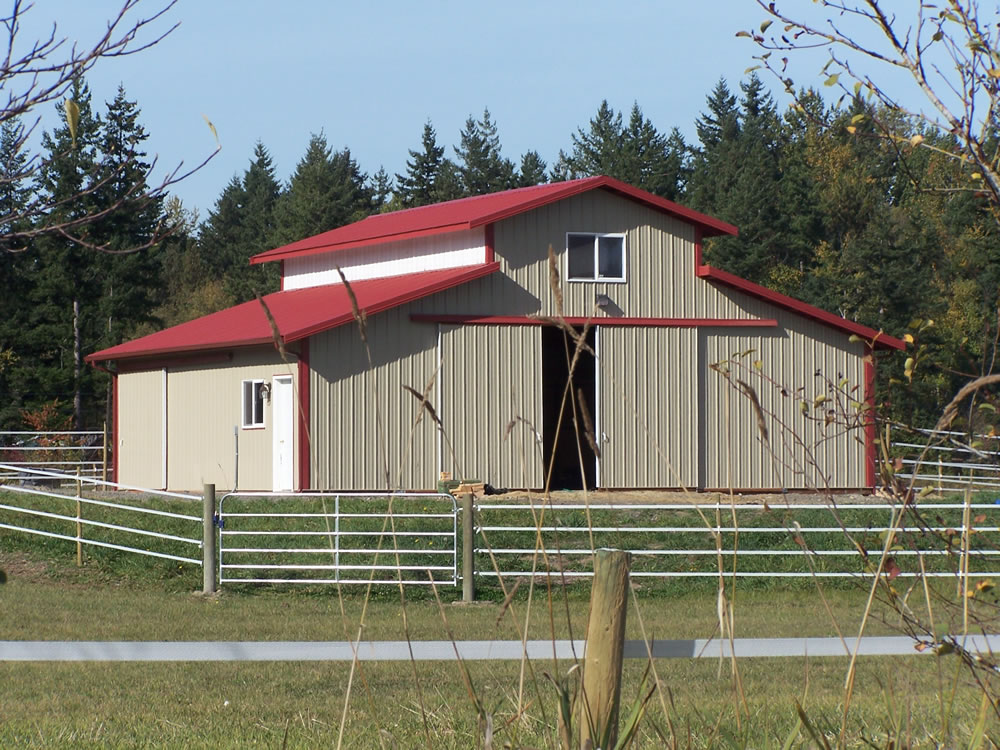 Alt text/description: A barn made from out Nor-Clad® Wall and Siding Panels
Animal waste is high in ammonia, which can corrode metal in as little as five years. Roofs are affected by airborne fumes and manure and dirt lying against panels can affect the walls. You can minimize these issues with good ventilation, regular maintenance, by keeping the panels clean and by repairing any damage immediately.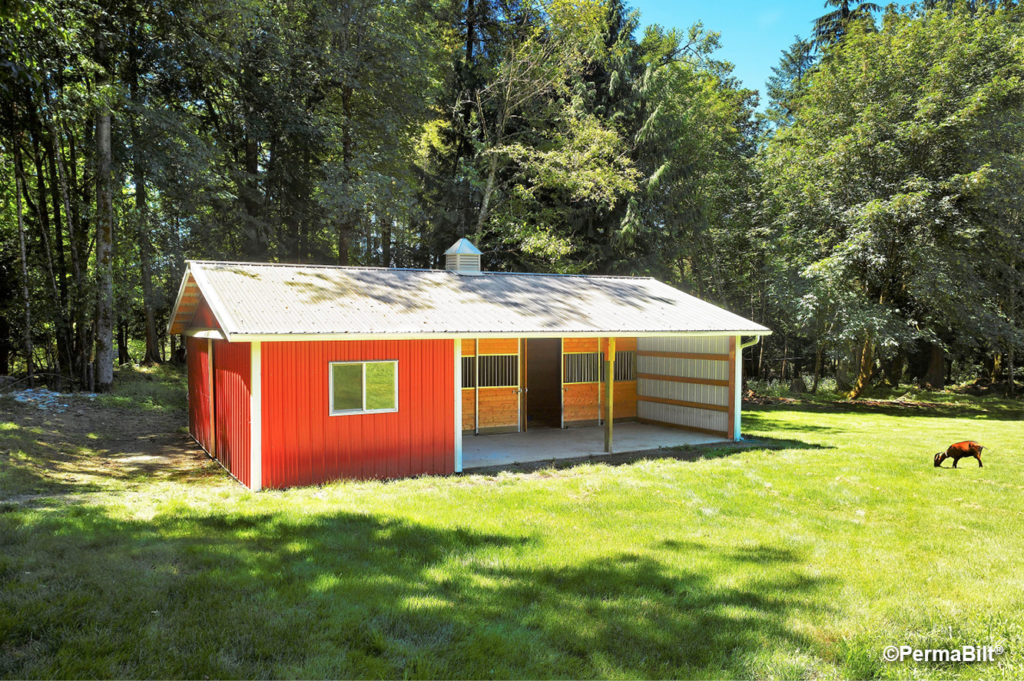 Alt text/description: A small barn featuring our Nor-Clad® panels in Rustic Red, Winter White & Taupe.
Design: The design of your agricultural building should help you maximize your investment longevity. If animals are kept in the structure, dropped ceilings with advanced ventilation systems can increase efficiency and satisfy environmental run-off inspections. They can also be designed to help you eliminate ammonia fumes and corrosion, typical problems of buildings with bad air flow.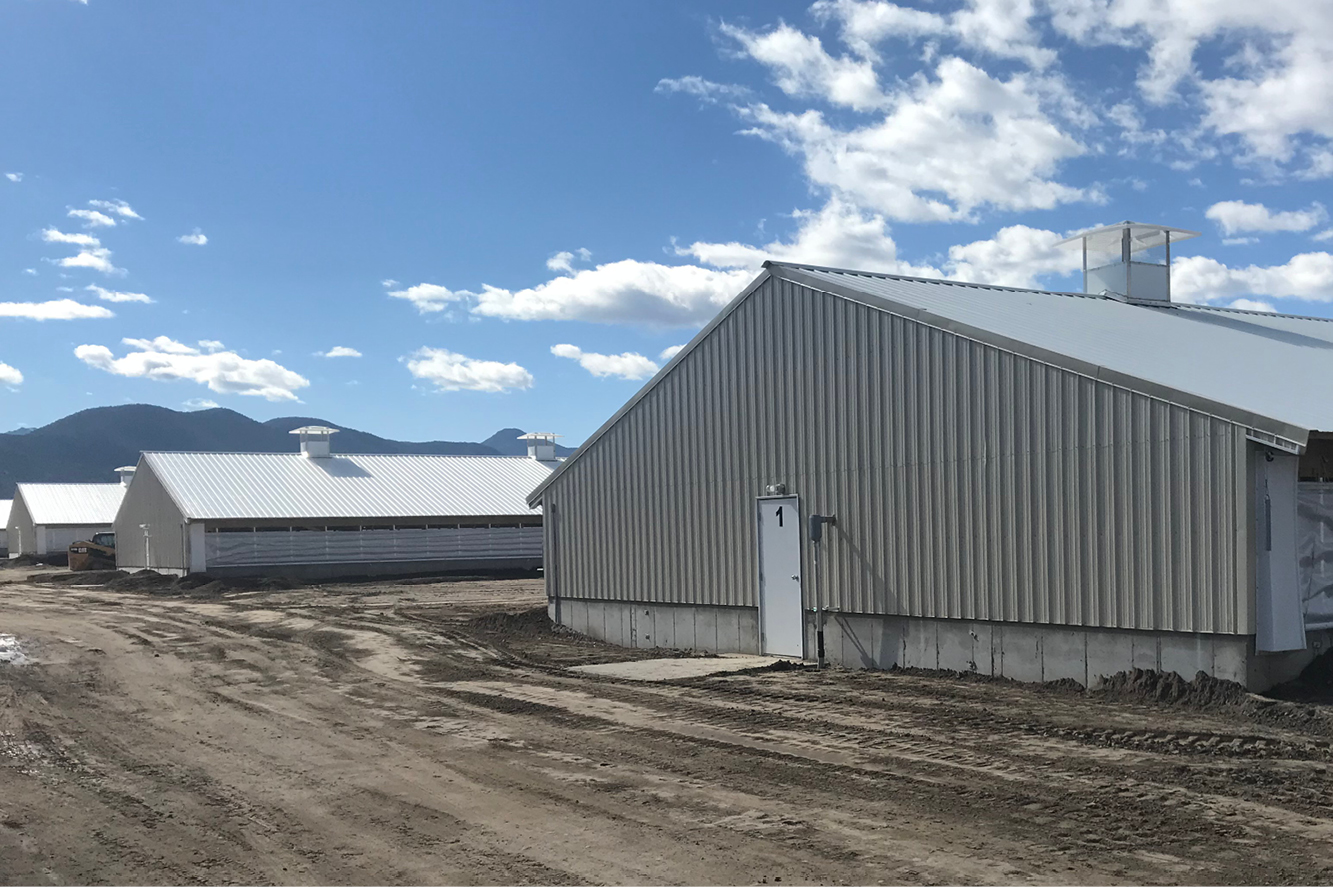 Alt text/description: A barn using our Strata Rib® panels in a Desert Beige & Winter White
Warranty: It's important to check the warranty exclusions when selecting any kind of panel for your projects.
You can depend on superior color retention and corrosion resistance with Dura Tech xl. Our tested and proven technology promises a lifetime of durability. Learn more about the warranty for each product at the links below.
Products:
Panel Coatings: If you love the look you get from rusted metal, our IronOx Corrugated Metal Siding is ideal for creative builders looking to design with the aesthetic beauty of rusted corrugated steel. The unpainted and untreated steel allows the surface to rust and form a natural iron oxide finish. Our agricultural panels come in either a Dura Tech™ xl (SMP) or Dura Tech™ nt (SMP) paint system, both of which are backed by 25 Limited Warranties.
Learn more about agricultural use for ASC Building Products. You can also use our Distributor Search to find where you can buy these products!
Original article source: ASC Building Products.