RCS Influencer Julissa Chavez says technology and brand advocates can help you manage reviews.
With SRS having a disparate distribution model across 34 regional brands (E.G. Southern Shingles, Superior Distribution, etc.) over 340 locations, we mostly see customer feedback funneling in through our branch-based presences online. These presences are represented by channels such as: Google My Business/Maps, Bing Locations, Apple Maps and Facebook. Each brand and location have independent online listings, allowing customers and or supplier deliveries to check-in at a location and often times leaving feedback.
During COVID-19, when the insides of our branches were closed to the public, we saw varying points of feedback from customers, ranging from praise that we are still operating, to negative feedback that our counters were not accessible. Today, one of the biggest fears for our customers is the materials shortage within the building products on key items, such as shingles. A recent example of this came when a contractor "checked-in" at our Southern Shingles branch in Wylie, Texas and commented that our facility wasn't showing any signs of the shortage. Additionally, he posted to his own timeline, tagging our branch while illustrating that he couldn't produce if we didn't have his back!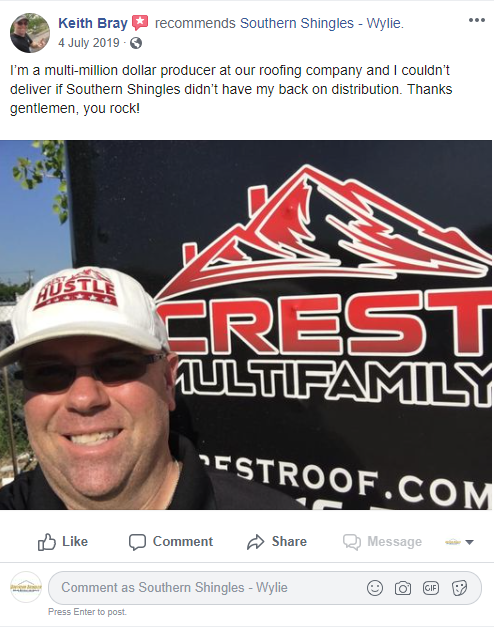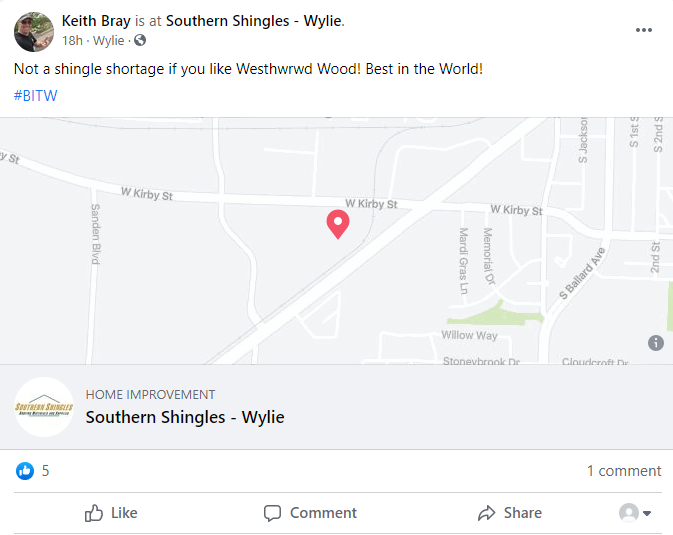 With such a broad footprint, managing reviews has not been an easy task; however, with the use of technology and having local branch brand advocates, we are escalating issues quickly and thanking those that praise us. At the end of the day, 100% customer satisfaction is our objective. Creating loyal customers that return weekly is the goal.
Planning for our continued growth SRS is putting in place a platform that will allow for faster reaction times across these channels to ensure that we are delivering on our promises to our customers. From the contractor's perspective, SRS recommends implementing a review management system such as Pulse M (https://pulsem.me/), that is designed specifically for home service companies, like roofing contractors.
Julissa Chavez is the program manager, Latin X Marketing and Sales at SRS Distribution. See her full bio here.