Charles Bechtel, former president of Harold J. Becker Co. Inc., Beavercreek, Ohio, passed away June 7. He was 83.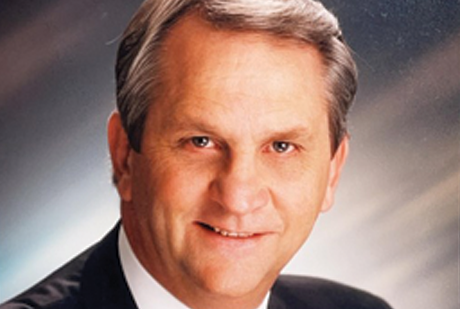 Bechtel was a contractor in the commercial roofing and sheet metal business. He began work at Harold J. Becker Company as a journeyman roofing worker after high school. Bechtel attended The University of Dayton, and in 1970, he assumed control of Harold J. Becker Co. as president. During his tenure and through his efforts, the company became a complete Section 7 moisture protection contractor with expertise in roofing, sheet metal, caulking and masonry restoration.
Bechtel was a former president and charter member of the Miami Valley Roofing and Sheet Metal Association and served as NRCA president from 1994-95. He served on many roofing and waterproofing committees and was an educational speaker for NRCA. He traveled internationally representing NRCA for many years and received the industry's most prestigious award—the J.A. Piper Award—in 2005.
Bechtel is survived by his wife of 37 years, Miriam; sons Nicholas Bechtel and Kevin "Casey" (Mary) Bechtel; daughters Kim (Doug) Adamson and Nanette (David) Moon; grandchildren Kristie (Matt) Passage, Kevin (Conor) Bechtel, Kara (Jonathan) Greer, Kelsey (Tim) Twehues, Cameron (Melissa) Bechtel, Ashley (Jay) Michaels, Clarissa (Brad) Hargrove, Natasha (Luke) Orgass, Serena Farina, Dante Sciallis, Amanda (BJ) Callahan and Kate Moon; and 22 great-grandchildren. Bechtel also is survived by his siblings Ben Bechtel, Tom (Becky) Bechtel, David (Susan) Bechtel, Therese (Keith) Calland, Jody (Ray) Praeter, Gina (Dan) Huffman, Rick (Bernadette) Bechtel and Randy (Penny) Bechtel.
In lieu of flowers, donations can be made in Bechtel's memory to The Michael J. Fox Foundation for Parkinson's Research at michaeljfox.org.