By Anna Lockhart.
The Oklahoma Roofing Contractors Association has announced the fifteen individuals who will be leading the organization this year.
The Oklahoma Roofing Contractors Association (ORCA) was created to unite individuals and companies in the roofing industry in the state of Oklahoma. Their goal is to provide information and resources for both businesses and homeowners in their state, as well as to inspire legislation that will benefit the community ORCA represents. ORCA hopes to represent their members and their best interests by electing a diverse board of leaders that will bring respect and fellowship to the roofing community and homeowners of Oklahoma.
We are pleased to congratulate the following outstanding individuals who were voted in as the ORCA 2023 Board of Directors: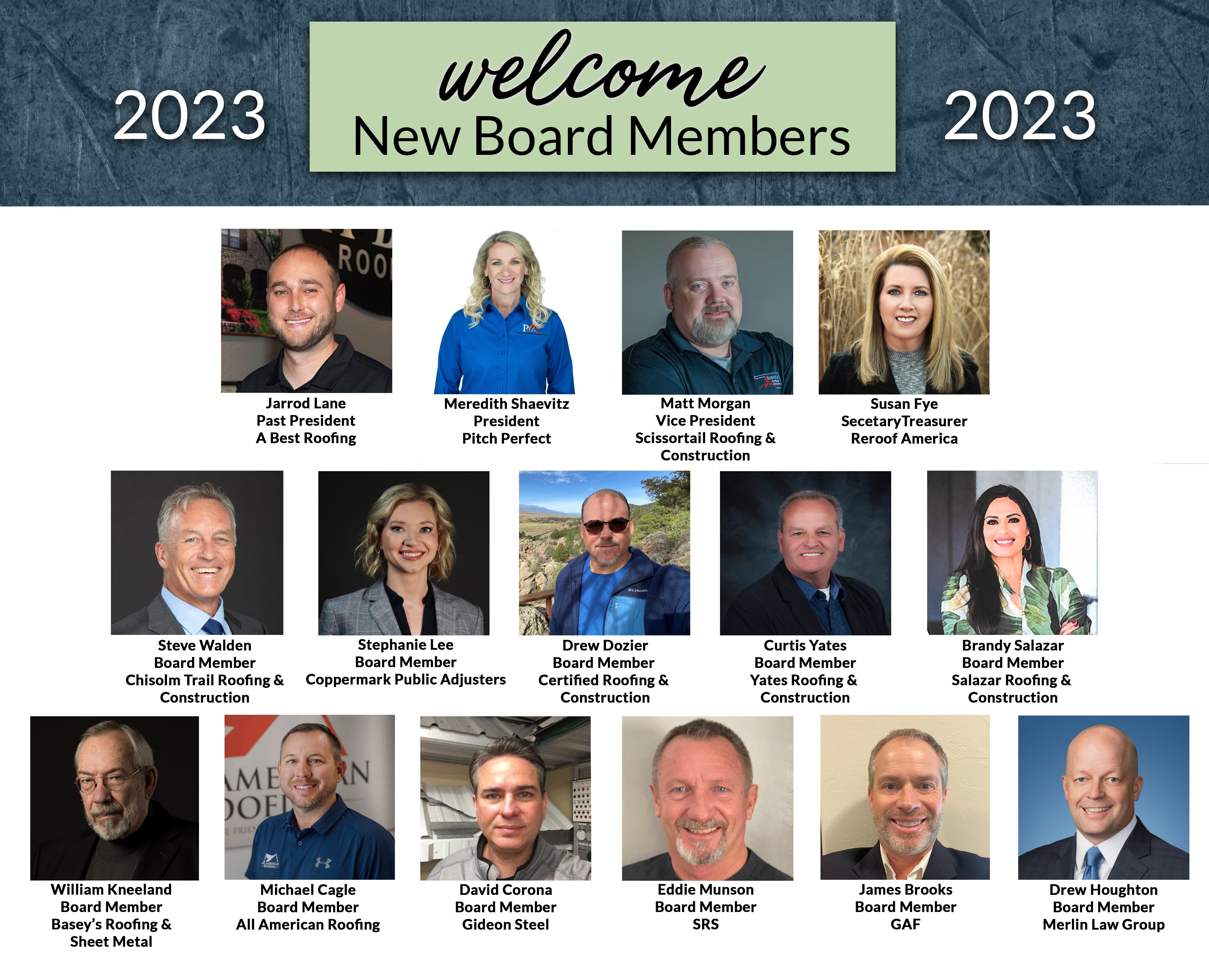 Officers:
Meredith Shaevitz, Pitch Perfect Roofing & General Contracting (president)

Matt Morgan, Scissortail Roofing (vice president)

Susan Fye, Reroof America (secretary, treasurer)

Shelley Davison, ORCA (executive director)
Board of Directors:
James Brooks, GAF

Michael Cagle, All American Roofing

David Corona, Gideon Steel

Drew Dozier, Certified Roofing and Construction
J. Drew Houghton, ESQ, Merlin Law Group

William Kneeland, Basey's Roofing & Sheet Metal

Stephanie Lee, Coppermark Public Adjusters

Eddie Munson, SRS

Brandy Salazar, Salazar Roofing & Construction
Learn more about ORCA in their RoofersCoffeeShop® Directory or visit www.orcagroup.org.
About the Oklahoma Roofing Contractors Association
The Oklahoma Roofing Contractors Association is a non-profit organization created to promote, train and educate both our members and consumers on best practices for the roofing industry in Oklahoma.
Oklahoma roofing contractors, both large and small, have acknowledged the importance of sustaining professional business standards and upholding the highest quality workmanship and protection for our clients. Our member companies have worked hard to guarantee that quality roofing systems are installed and their clients who support their business are treated fairly. Together, we continue to promote professionalism, benevolence and self-preservation within our state's roofing industry.