By IKO.
Here is some very useful educational material that you can share with your customers to help them understand cool roofing and how it works.
Editor's note: This is a great introductory article to share with your new hires that are new to roofing as well!
What are cool roofs?
Cool roofs are designed to lower the temperature of your home in summer months, making you more comfortable and potentially reducing your energy bill. Cool roofs achieve this by reflecting some of the infrared (IR) light from the sun. In today's market, a cool roof is defined by the reflectivity and emissivity requirements set by either Title 24 from the California Energy Commission or by the Energy Star program.
There are different cool roof standards for commercial (low-slope) roofs and residential (steep-slope) roofs. Commercial cool roof options include bright white membranes and white coatings. Residential roofing options include asphalt shingles, metal, clay tiles and concrete tiles. All of these types of residential roofing products are now available with IR reflective color pigments, which act to reduce the temperature of roofs and reflect heat away from the home.
Simply using a lighter color of shingle may not be enough to qualify your roof as a cool roof. Many homeowners find that the best solution for their roof is to install asphalt shingles designed to meet cool roof requirements. In California, where many low-rise residential homes are subject to the requirements of Title 24, cool roof shingles have become a major trend in residential roofing. These asphalt shingles are manufactured with colored granules that contain special pigments that reflect IR light. As with standard asphalt shingles, there is a variety of colors available to complement the appearance of any home.
What is the Solar Reflectance Index (SRI)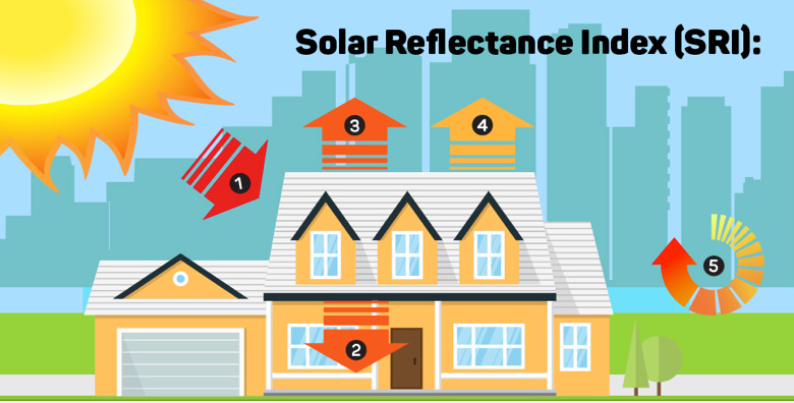 Solar Reflective Index (SRI)
This single value combines measurements of both the thermal emissivity and the solar reflectance values of a material. The SRI value reflects how well a roof rejects solar heat.
Solar radiation heats the roof surface.
Heat Transfer: Some heat that was absorbed by roof is transferred into the building.
Solar Reflectance: CambridgeTM Cool Colors reflect a percentage of solar radiation.
Thermal Emissivity: Relative ability of roof surface to emit/release absorbed heat.
Heat Island Effect: Urban areas are full of concrete and other surfaces which absorb heat from the sun. They also have a lot of energy consumption, which also produces heat. As a result, urban areas are much warmer than the rural areas surrounding them. This affects the temperature of every building in a city.
Measuring a Cool Roof System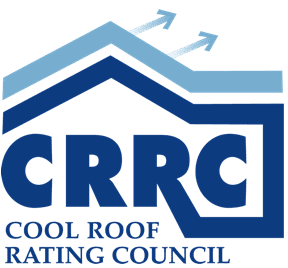 The Cool Roof Rating Council is a not-for-profit organization that validates the reflective and emissive properties of cool roof products. The Cool Roof Rating Council accepts test reports from approved testing laboratories and then compiles the information in an easily accessed database. It is important to note that any roof covering product can be listed in the Cool Roof Rating Council database. Just because a product appears in the database does not necessarily mean it meets the requirements of either Title 24 or Energy Star.
There are three values used to define the relevant properties of a roof covering. The first is total solar reflectivity (TSR). TSR is a measure of the amount of the entire solar spectrum that the roof reflects. This includes ultraviolet (UV), visible and IR radiation. TSR is measured on a scale from 0 to 1. The higher the value, the more solar energy, particularly IR, the material reflects.
The second value is thermal emittance (TE). This is a measure of the material's ability to emit heat to the atmosphere instead of letting that heat energy absorb into the building. TE is also measured from 0 to 1. The higher the value, the more heat the material emits.
The third metric used to measure the performance of cool roof coverings is called the Solar Reflectance Index (SRI). This measure is calculated from the TSR and TE. The higher the SRI, the cooler the roof will be. For example, a standard black asphalt shingle would have an SRI in the low single digits. IKO's CambridgeTM Arctic White achieves an SRI of 23.
The reflective and emissive properties of roof coverings can change with weathering and age. Because of this, the performance of the roofing product must be measured after it has spent some time on a roof. For Energy Star compliance, the roof coverings must be naturally aged for three years, then the reflectivity and emissivity are measured.
The provisions of Title 24 allow for simulated aging, called Rapid Ratings. To artificially age the cool roof product, it is treated with a special "dirt" solution, then placed in a device known as a Weather-O-Meter. Reflectivity and emissivity readings made after this procedure determine whether the product meets cool roof standards. It is interesting to note that asphalt shingles generally don't change in reflectivity and emissivity ratings very much with either natural weathering or after the Rapid Ratings procedure.
Cool Roof Colors
While it's true that lighter colors generally reflect more light than darker colors, cool roof shingles actually come in a variety of colors. These options allow you to choose a color that makes sense with a home's style while increasing its energy efficiency.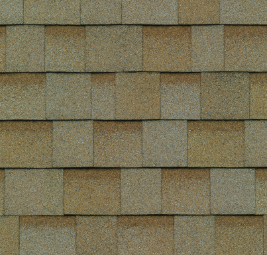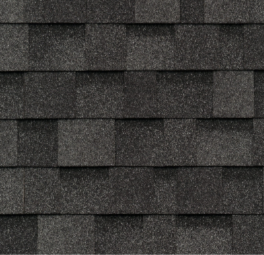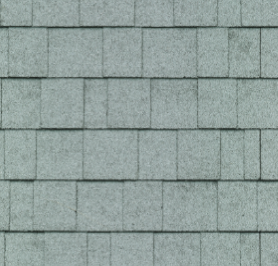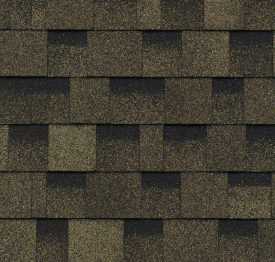 Calculate Your Energy Savings From a Cool Roof
What kind of savings can you expect from cool roof shingles? Researchers from Oak Ridge National Laboratory have found that most people save between 10 and 30 percent on their energy bill after installing cool roofs. However, your savings will depend on your situation. Some of the factors that will determine your energy savings include: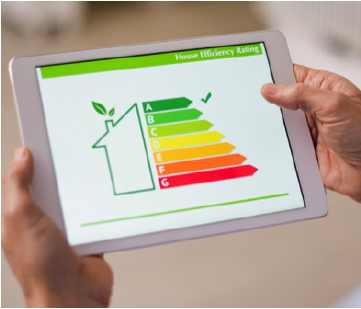 Your local climate conditions and geography.
The capacity and efficiency of your heating, ventilation and air conditioning (HVAC) system.
The size of your home.
The insulation levels in your home and overall construction of the home.
Your utility rates.
Proper installation of the cool roof shingles.
The slope of your roof.
There are free online calculation tools that can help you estimate your savings, including the EPA's Cool Roof Savings Calculator provided by Oak Ridge National Laboratory (ORNL).
All of the energy-saving, reflective properties in the same cool roof covering may also result in added heating costs. For this reason, cool roofs make the most sense in those climates where there are more cooling days than heating days.
California's Title 24 Cool Roof Requirements
Cool roof regulations apply to all 16 of California's climate zones, but differ between them. If you are unsure about your location, it is prudent for you to check with your local building authority. No matter where they are in California, it isn't mandatory for a homeowner to have a cool roof, but if they don't, they must make up for it with other energy-efficiency features in their home.
In order to qualify as a cool roof, your home must have a roof covering that is listed in the Cool Roof Rating Council database and meets the relevant reflectivity and emissivity requirements. There are different cool roof standards for commercial buildings and residential buildings. All of IKO's Cambridge™ Cool Colors Collectionshingles can be used to comply with California's 2016 Title 24, part 6, the cool roof requirements for low-rise residential buildings.
Cool Roof Tax Credits
In the United States, cool roofs may earn you a tax credit through the Energy Star rating program. One of IKO's shingle products meets the Energy Star requirement: CambridgeTM Super White.
Depending on your area, your municipality or energy company may offer a rebate or tax credit based on your cool roof choices. For example, San Antonio's CPS Energy offers a cool roof rebate in some circumstances.
Other Cool Roof Benefits
The Global Cool Cities Alliance argues that society as a whole benefits from cool roofs. Cool roofs help to reduce our energy needs, which allows for a more stable energy grid that has a lower peak demand. Less energy usage means reduced carbon emissions. Plus, the energy savings from cool roofs also promote more financially resilient communities that spend less money on air conditioning.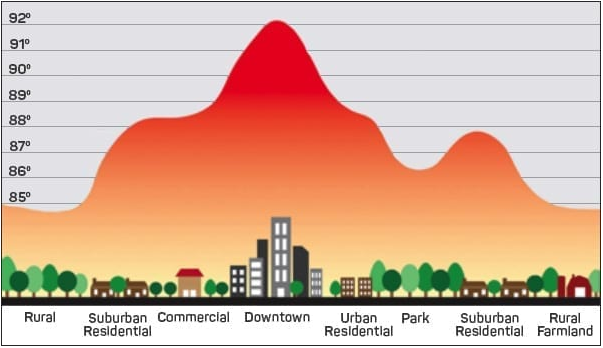 Cool roofs may also help to combat the urban heat island (UHI) effect. Homes and commercial buildings in cities absorb heat on a mass scale, which can make a city up to 10 degrees hotter than the surrounding countryside during the day or 5 degrees hotter at night. By reflecting this heat, cool roofs can reduce this problem and make everyone more comfortable.
Overall, cool roofs make your home more comfortable in warm weather and more energy efficient. If you're considering having cool roof asphalt shingles installed on your roof, contact an IKO Professional ShieldPro Plus+™ contractor and ask about IKO's Cool Colors Collection for your home.
Source: IKO