The platform streamlines end-to-end selling experience with integrated tools and resources.
GAF, North America's largest roofing and waterproofing manufacturer, introduced a comprehensive, digital selling platform for contractors called GAF Project. Integrating a range of tools from lead management to payments, the end-to-end offering enables contractors to customize a consistent selling experience that is easy to use and accessible anywhere.
"We're deeply focused on building new solutions that help contractors grow their business, and GAF Project addresses growing feedback we've heard from contractors to help them tailor and streamline the selling process with customers," said GAF President Jim Schnepper. "As we've all adapted to working remotely in a world practicing social distancing, we accelerated our launch of GAF Project and are excited to deliver a new solution that can help contractors engage people faster and easier, and entirely online if necessary."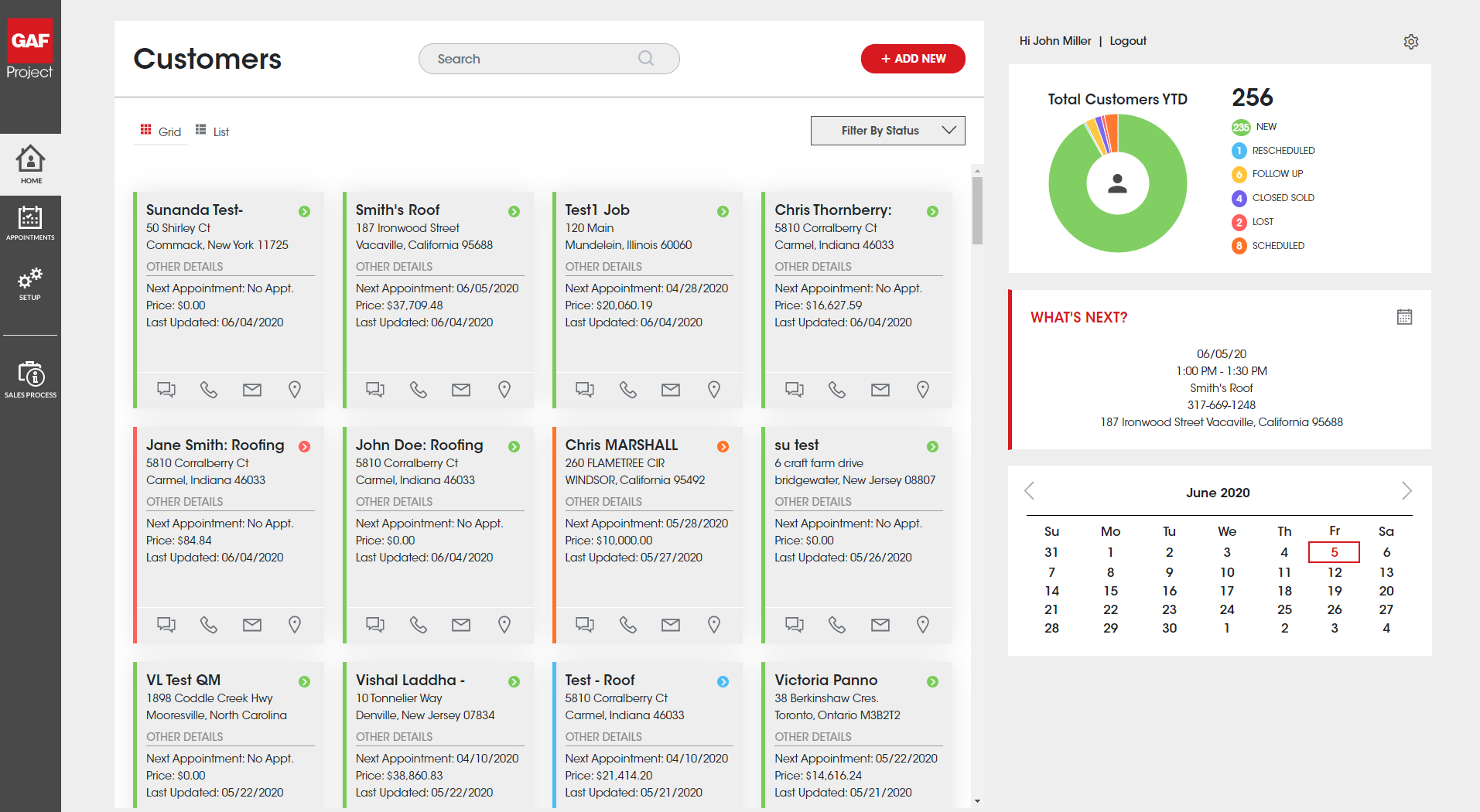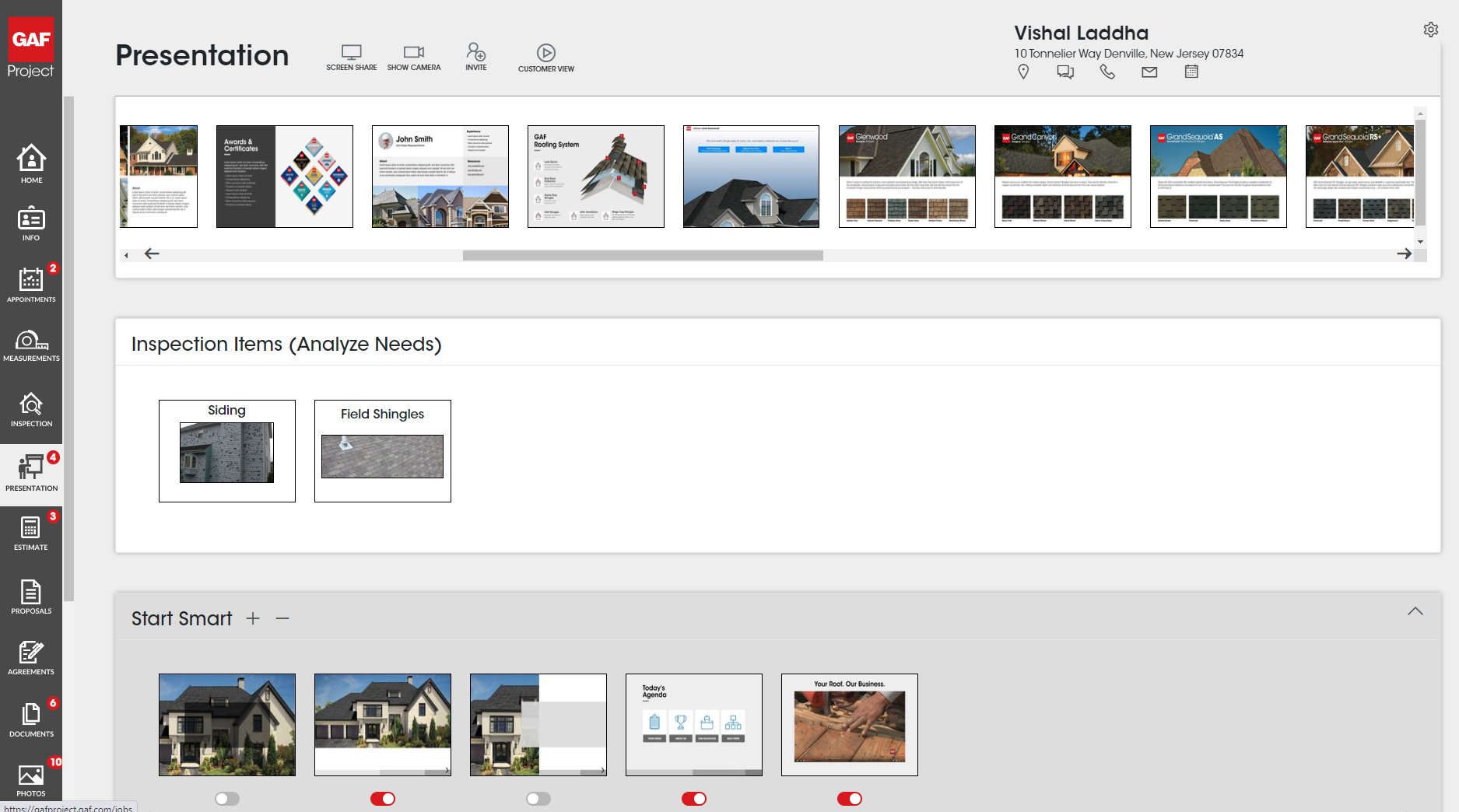 GAF Project allows contractors to sell in-home or virtually by connecting multiple sales functions into one integrated platform designed to:
Enhance the sales experience with comprehensive tools and resources that support every step of the sales cycle

Increase consistency through a streamlined, customizable sales process that's easy to learn and implement

Improve customer engagement using digital solutions such as integrated video-conferencing and electronic processing
The platform includes integration with many tools and features contractors already use in one place, including lead management, digital measurement, inspection, presentation, estimate, proposal, agreements, and even final payment.
Subscriptions to GAF Project are now available to all contractors, who can learn more about the platform by visiting www.GAF.com/Project.
About GAF
GAF is North America's largest roofing and waterproofing manufacturer and a part of Standard Industries, a GAF is North America's largest roofing and waterproofing manufacturer and a part of Standard Industries, a global company focused on building materials. GAF's products include a comprehensive portfolio of roofing and waterproofing solutions for residential and commercial properties as well as for civil engineering applications. The full GAF offering is supported by an extensive national network of independent certified contractors. GAF continues to be a leader in quality and offers comprehensive warranty protection on its products and systems. The company's success is driven by a commitment to empowering its people to deliver advanced quality and purposeful innovation. Learn more at www.gaf.com.