By Cass Jacoby.
The KnuckleHead Mechanical Support Kit is adjustable, allowing for customization so you can mount HVAC equipment with ease.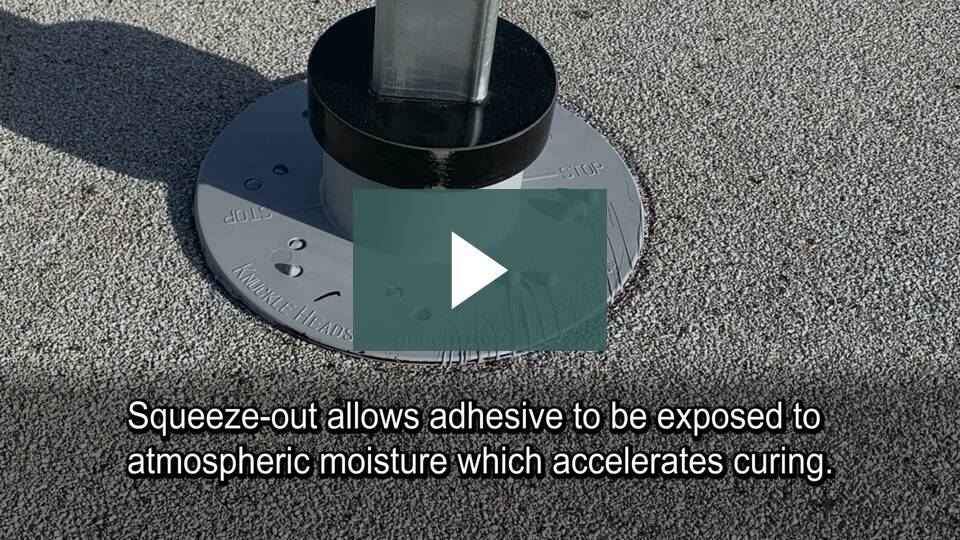 KnuckleHead Mechanical Support Kits - Green Link Engineering
Have you ever wished there was an all-in-one solution to mounting HVAC equipment? Green Link Engineering's KnuckleHead Mechanical Support Kit, an easily customizable solution with a versatile range of applications, may be the mounting kit you've been looking for.
Whether they're mounted to the ground or the roof, KnuckleHead Mechanical Support Kits are specifically designed to create a secure seal that will support the structure for years to come. The kits come in a range of strut frame configurations that make it easy for contractors to mount most types of rooftop equipment.
HVAC contractors know that keeping equipment level is vital for optimal performance and one of the biggest challenges they face is leveling equipment on an uneven roof. Green Link's support rails – part of the KnuckleHead Mechanical Support Kit – can be adjusted to conditions on-site. Just slide the rails horizontally or vertically in the slots until they meet your needs and bolt them into place.
This easy-to-install kit takes less than fifteen minutes to assemble. Each kit includes four 2' stanchion supports, two 4' support rails, four strut KnuckleHead bases, two equipment rails (which can be adjusted horizontally to fit the equipment to be mounted), and all necessary hardware for assembly.
Whether you are looking to secure the frame to roof decks with fasteners or adhesives, or to loose lay the frame, the versatility of this kit makes it a perfect support for single or multi-unit systems. This mechanical support system can be used for mounting:
Always have a perfect customizable solution to supporting HVAC equipment with KnuckleHead Mechanical Support Kits - designed to be your single source solution for a quick and secure support system!
Learn more about Green Link Engineering in their RoofersCoffeeShop® Directory or visit www.greenlinkengineering.com.
About Cass
Cass works as a reporter/writer for RoofersCoffeeShop, MetalCoffeeShop AskARoofer and MetalCoffeeShop. When she isn't writing about roofs, she is putting her Master degree to work writing about movies and dancing with her plants.