S2:E6 Renee Ramey- Metal Roofing Trends 2020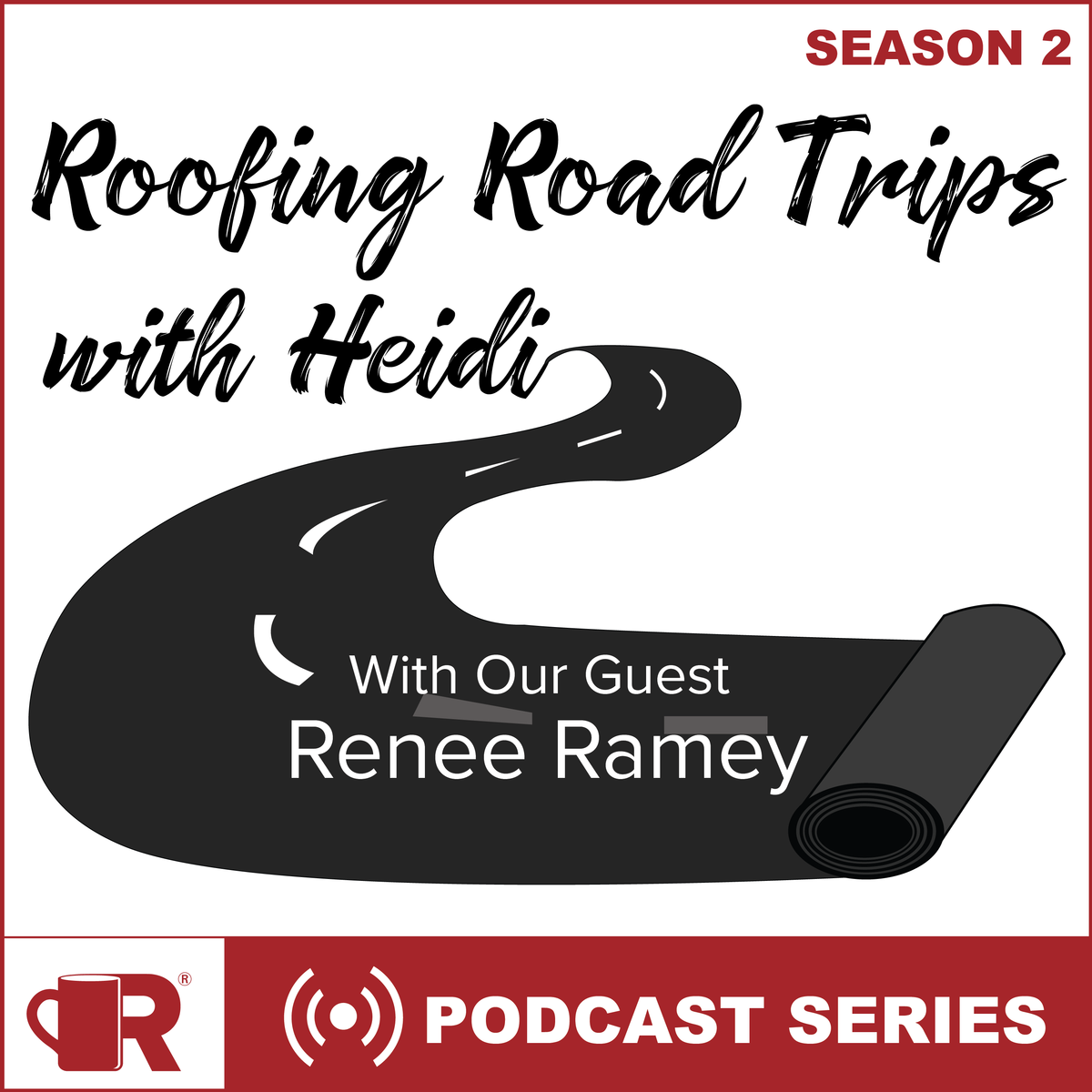 S2:E6
Roofing Road Trips with Heidi Podcast with Special Guest Renee Ramey on the Top Five Home Improvement Trends in 2020
Heidi J. Ellsworth, RCS Partner visits with Renee Ramey, Metal Roofing Alliance (MRA) executive director about the MRA's 2020 top five key style and performance trends in the U.S. and Canada. Renee will share what's on the home improvement horizon for 2020, including coping with climate extremes, getting creative and achieving better, longer-lasting performance that adds more ROI for the home improvement dollar. Formed in 1998, the MRA represents metal roofing manufacturers in the United States and Canada and is focused on helping to educate consumers about the many benefits of metal roofs.
Panelist Bio
Renee Ramey is the Executive Director of The Metal Roofing Alliance (MRA). Renee is responsible for the daily management of the MRA's ongoing North American marketing program to increase metal roofing's residential market share. Renee has more than twenty years of marketing and management experience in the metals industry. Starting in 1997 with BlueScope, Renee held roles in order management, marketing, sales and project management in support of Steelscape and ASC Profiles. From there, Renee spent three years as Marketing and Human Resources Manager for Cascadia Metals, a regional metals service center located on the west coast. In early 2013, Renee accepted the position of Executive Director for The Metal Roofing Alliance. The combination of industry experience coupled with her years of actively supporting industry organizations makes Renee a valuable asset in the metals industry.
Recorded January 28, 2020
Read the entire transcription.
---