Who We Are
Marco does not manufacture or sell metal roofs. That may come as a surprise to some, as we are known for our experience and expertise in residential, commercial and agricultural metal roofing.
What we do offer are the many components vital to the efficiency, durability and protective performance of a
metal roof.
Far more than simple sheets of steel, a metal roof is a complete system of materials that work together to
provide stability, durability, ventilation and protection
from moisture, pests and weather.
These solutions are all part of the Marco Weather-Tite™ System. Without these products, a metal roof cannot deliver the superior performance people have come to expect. Our reputation was originally built upon high quality foam closure products. Roof closure strips are sections made of foam or other flexible material that are used to seal the spaces left along the edges of a roof by corrugated metal roofing. These strips seal out animals, birds and insects. They also stop wind, rain and other weather-related problems.
Ventilation is a critical part of a metal roofing system. It provides cooling air flow, which is vital to meet building codes, reduce utility costs and minimize long-term building damage caused by improper ventilation (such as moisture forming on the underside of the roof). Marco ventilation solutions are made of an exclusive non-wicking, recycled polyester material that prevents moisture absorption and holds together to keep out dust, insects and pests.
Marco solutions ventilate better than traditional fans, turbines, and other inferior ventilation products that are made with polyurethane. Polyurethane products expand as they soak up water and contract as they dry out. This constant flux causes them to crack and lose their ability to perform effectively.
Much of a metal roof's protective capabilities come from a quality underlayment. This is the layer of material that goes underneath the metal panels. Underlayment provides protection from water and moisture, ice, high temperature and vapors. Marco's HydraShell™ line of underlayment is among the best in the industry.
As you might expect, a roof has many areas that need sealed in order to keep out the elements. Sealant is used during installation to seal out water, dirt, wind and other substances that can get into small spaces, making the roof as weather-tight as possible. Flashing solutions like our RoofBoots™ seal securely around pipes that extend from the roof.
Though easy to overlook, fasteners are also a key element in a metal roof system. These screws and clips are used to attach the metal roof to the roof deck during installation. There are several different types of fasteners available for various applications and materials. Overall, the strength and performance of your fasteners can mean the difference between an aesthetically pleasing or rust-streaked roof … or worse, a roof set solidly in place versus one that flies away in heavy wind.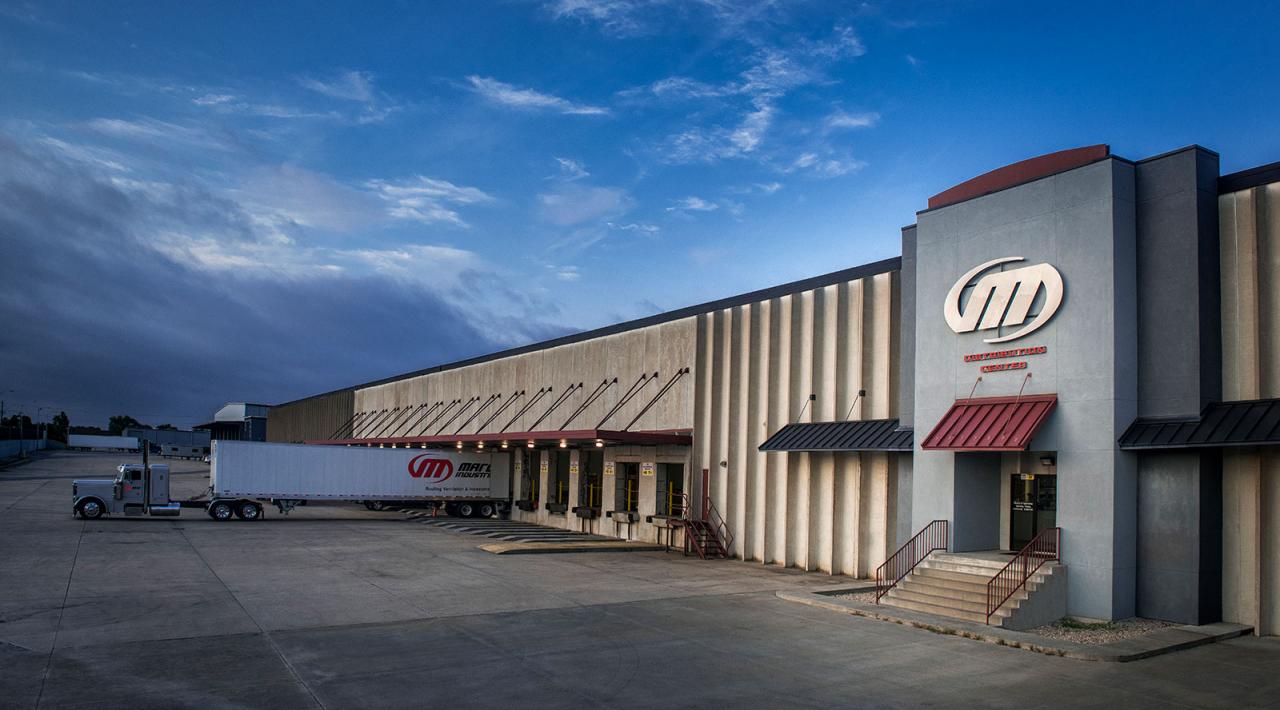 As you can see, there are many important pieces that go into a quality metal roof.
While we don't offer the metal itself, Marco delivers on everything else.
With the most tested and certified products on the market, you can trust our solutions to perform in even the harshest conditions, protecting your metal roof and everything underneath.
Visit Our Website Here
---
---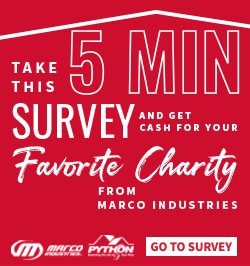 Roofing Contractors - How Can We be a Better Supplier of Steep Slope Ventilation Products
Marco Industries the Manufacturer of Python Products Wants to Know! We care about your opinion so we are reaching out to learn how we can be a more valuable supplier for steep slope roof applications. We know your time is important and this will only take 5 minutes. Your responses will be kept confidential. Thank you! We will be providing a gift card to qualified roofing contractors that can be used with your favorite charity as our way of saying thank you for your valuable feedback. Click Here to Begin!
---
Python™ Single-Layer Ridge Vent
Our recycled polyester, single-layer ridge vent can be used
under ridge caps, ridge shingles and as a fascia vent to
keep attics cooler in summer and dryer in winter.
Ideal for all roof applications, Python helps reduce utility costs, and its non-wicking performance helps keep out insects, dust and moisture. Miami-Dade County
Approved*, Python is backed by a 50-Year limited
warranty.
Python is not fabric covered and comes in a coil. It's a strong, durable, modified polyester and can be used
under ridge caps, under ridge shingles and as a fascia
vent with all roof applications.
Python's non-woven, non-wicking, fiber-based matting has no external baffle, which greatly reduces dirt and snow trapping. When used as a fascia vent, Python helps eliminate mold build-up. As a ridge vent, it helps keep out insects, dust and moisture. This versatile product allows fresh air to be drawn into the attic and hot or stale air from inside to be drawn out through the ridge vent, reducing utility costs year-round.
Learn More Here
---
Proper Metal Roof Ventilation
Stands Up To The Elements. And Your Expectations. Our exclusive nonwoven polyester material delivers long-lasting resiliency and breathability to help prevent moisture absorption that can lead to costly rework, repairs and high energy costs.
Learn More Here
---
Resources
Check Out These Product Sheets for Technical Details on MARCO Solutions Including Specs, Tech Drawings, and More.
---
Choosing the Right Fastener
Fasteners are such a small part of roofing that their importance can easily be overlooked. But selecting the right fastener for your project is vital. Without the proper fasteners, your panel system can fail.
Here's a quick overview to help you select which Marco fastener is right for your project.
---
Roofing and Ventilation Terms
Like every industry, metal roofing has its own lingo and technical terms.
Here are some of the most common.