The Innovator of Polyiso Insulation Products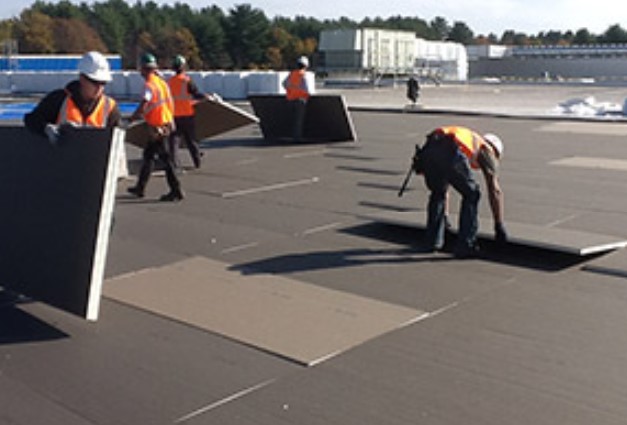 Hunter Panels, headquartered in Portland, Maine, has been the leader in thermal efficient Polyiso insulation for roof and wall applications since 1997. Thermal efficiency and sustainability are two cornerstones for Hunter Panels. Products contain no HFC's, CFC's or HCFC's.
In addition, Hunter products are made using recycled materials, help reduce a buildings carbon footprint, has virtually no global warming potential and has zero ozone depleting potential. Hunter products have potential LEED credits optimizing energy performance, thermal comfort, building life-cycle impact reduction and more.
Flat Hunter products are approved for BUR, modified and single-ply roofing systems and are approved for direct application to steel decks. Specialty products for steep slope roofs include Cool-Vent and H-Shield NB. Cool-Vent allows for 75% lateral air movement and it optimal for cooling and ventilation through 92% open air space.
Hunter Panels Tapered Department hosts a variety of products including tapered 4' X 4' and extended 4' X 8' panels and pre-cut hips and valleys. The 4' X 4' Target Sump and 8' X 8' Hinged Target Sump can save up to 74% in material and waste costs. The staff will work from start to finish to engineer and design a system for any roof configuration and drainage system.
Hunter Panels currently manufactures its product from seven facilities in New York, Illinois, Florida, Texas, Utah, Washington and Pennsylvania.