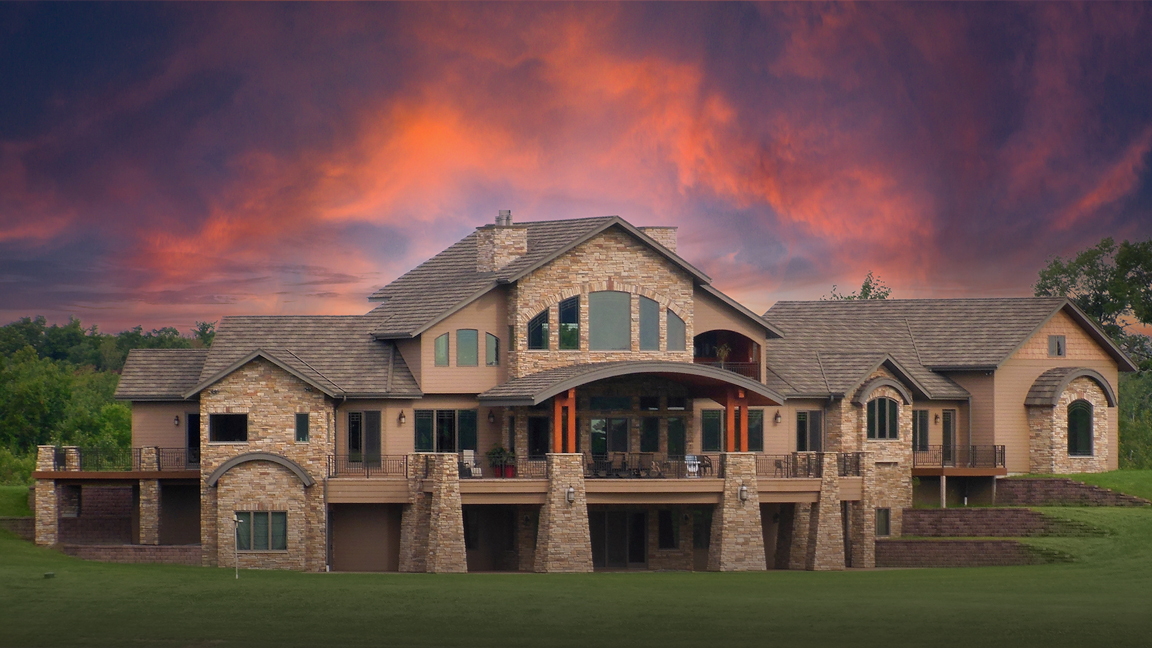 DECRA Metal Roofing products are manufactured at our state-of-the-art facility in California but our proprietary stone-coating manufacturing process has an illustrious history that dates back to World War II. An emulsion coating derived from road tar and stone chips was first developed by the Decraspray Company in wartime England to camouflage the reflective corrugated metal roofs of important storage buildings and protect them from German air raids. After the war, the DECRA coating had bonded so well that it was virtually unremovable from the underlying corrugated iron. The coated metal roofs were so well-preserved that many began to see the incredible potential for creating a new standard of durable roofing products.
The original DECRA formula has been improved with an advanced acrylic base which has set the gold standard for durability and longevity. As the pioneer of stone-coated metal roofing, DECRA products have withstood the test of time thanks to decades of innovation and an unwavering commitment to quality. Manufactured at our state-of-the-art facility in Corona, CA, DECRA roofs are crafted with meticulous attention to durability and longevity. If you're looking for the best, you're looking for a DECRA roof.
Designed for Style, Engineered to Protect. The strength and durability of a stone-coated roof are combined with the versatile good looks of a tile, shake or shingle profile to give you a DECRA® roofing system. DECRA® panels have a unique interlocking design, that withstands high winds and adds shear strength. Breathtaking designs are what you see at first glance, but underneath are layers of pure protection. DECRA comes in a wide range of tasteful styles, colors, and textures that suit the most discerning of tastes -- each backed by the unmatched strength of DECRA steel.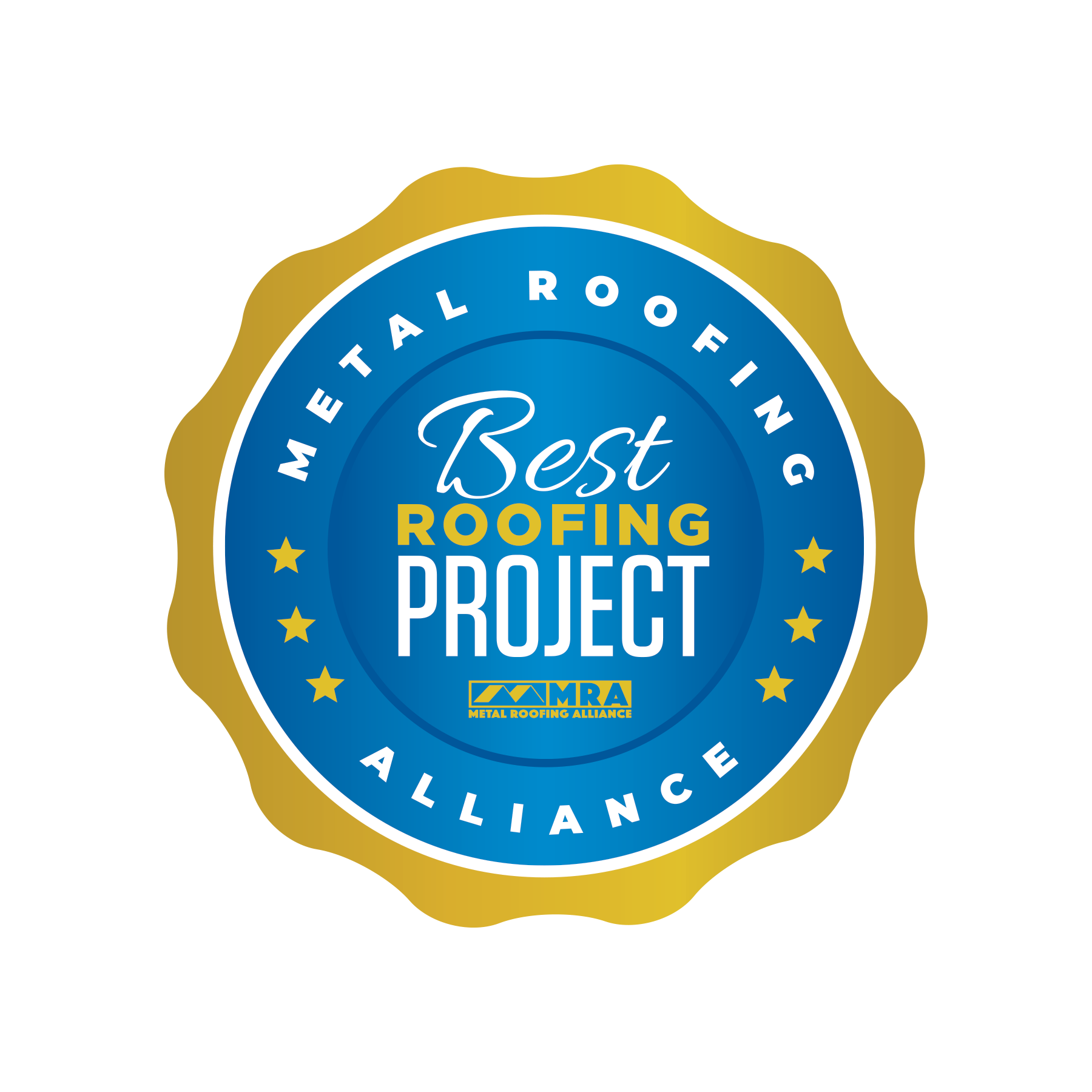 Sophistication and style were introduced to the metal roofing sector with
DECRA's proprietary stone-coating method. When added to steel, which is the perfect substrate for stamping in a variety of shapes, stone-coating allowed DECRA to exquisitely replicate shingle, shake, and tile, with the unsurpassed longevity that only stone-coated steel can provide.
In 2009 DECRA completed the rigorous requirements to register to ISO 14001:2004, an achievement which highlights our commitment to environmental responsibility in both manufacturing processes and the sustainability of our roofing products. DECRA is a proud member of the United States Green Building Council, and a prominent LEED contributor.
Requst a call from a DECRA Advisor.
---
DECRA® Roof Visualizer
Submit this form to receive a free visualization of DECRA on your home.

---
DECRA Metal Roofing Project of the Year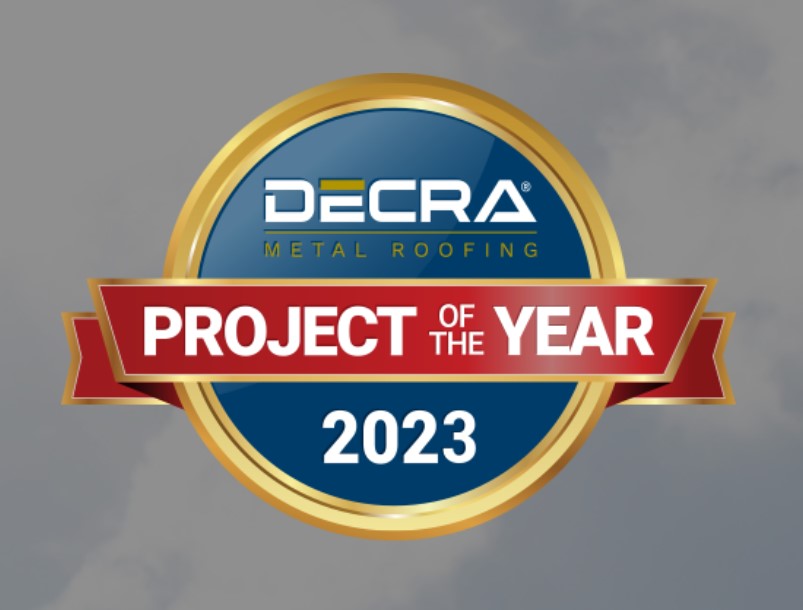 DECRA's Project of the Year Contest is Now Open!
Timeline
Submissions accepted through December 15, 2023.
Requirements
The project must use DECRA Metal Roofing profiles.
The project must be completed in 2023.
Contractors may (and are encouraged to) submit more than one project.
Judging
At the end of the year, six projects will be chosen by an internal DECRA Metal Roofing panel. Entries will be judged on craftsmanship and uniqueness. Once the finalists are determined, the images will be posted on all social media platforms and voting will be open to all DECRA followers through a poll. The job with the most votes on the poll will be awarded the DECRA Metal Roofing Project of the Year.
Receive a complimentary three-month R-CLUB membership ($150 value) from RoofersCoffeeShop!
---
Homeowner Rebate: Register Your Roof and Receive $250

Homeowners may register their roof to receive a manufacturers' rebate of a $250 digital gift card. Rebate registrations must be received by December 31, 2023 (dated invoice must be provided). Repairs, additions, and partial replacements do not qualify. Only complete home roofs with a minimum 20 SQs of DECRA material installed are eligible.
---
New e-Book: Homeowner's Guide to a Storm Resistant Roof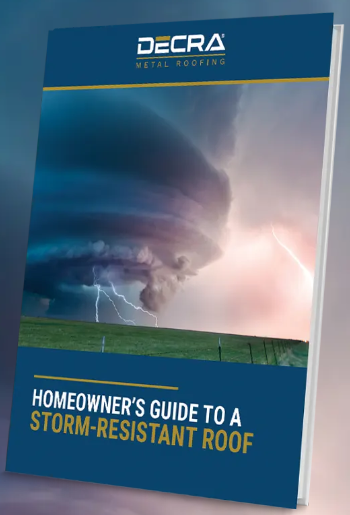 With storms becoming more destructive, here's how to protect your property with a storm-resistant roof.
What's Inside?
Discover what to look for in a storm-resistant roof.

Identify what to look for in a warranty.

Compare common roofing materials.

Get additional resources.

Learn about the the history of DECRA.
Download the Homeowner's Guide to a Storm Resistant Roof e-Book today!
---
Metal Tile Roofing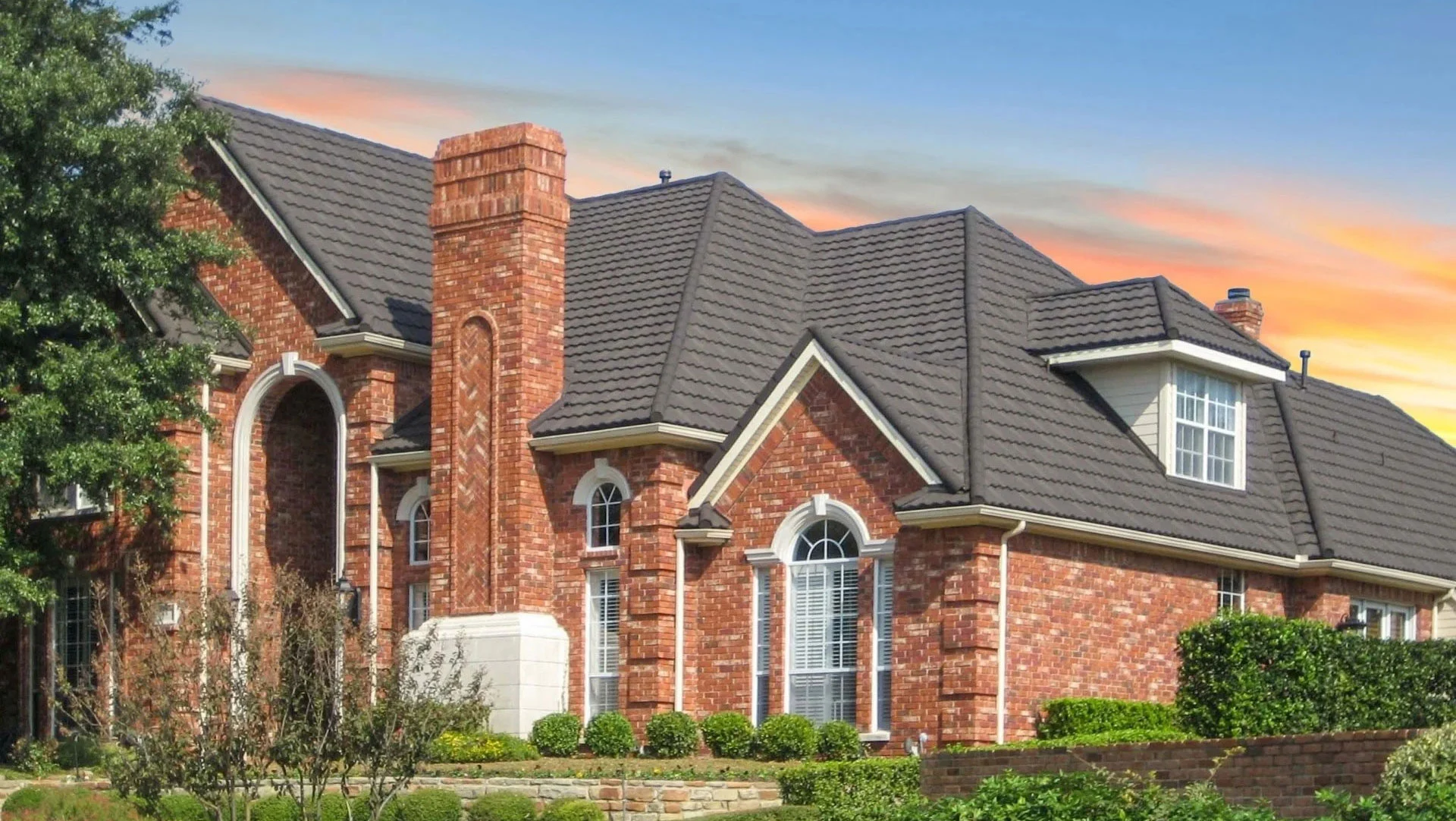 DECRA VILLA TILE
The beauty and elegant curves of barrel-style Spanish tile is hard to compete with, but as one of the most fragile roofing materials on the market, the ongoing maintenance and short lifespan of tile leaves much to be desired.
The DECRA Villa Tile line of stone-coated metal roofing products achieve the classic look of semi-cylindrical Spanish tiles without sacrificing durability or longevity.
DECRA TILE
While the wavy S-shape of scalloped-style Mediterranean tiles provide the required aesthetics for Mediterranean-themed architecture, they crack easily, and are extremely prone to damage from hail, wind and storm debris.
The DECRA Tile line of stone-coated metal roofing products provide the vivid color and distinct style of Mediterranean tiles with the added strength of industrial steel.
---
Metal Shingle Roofing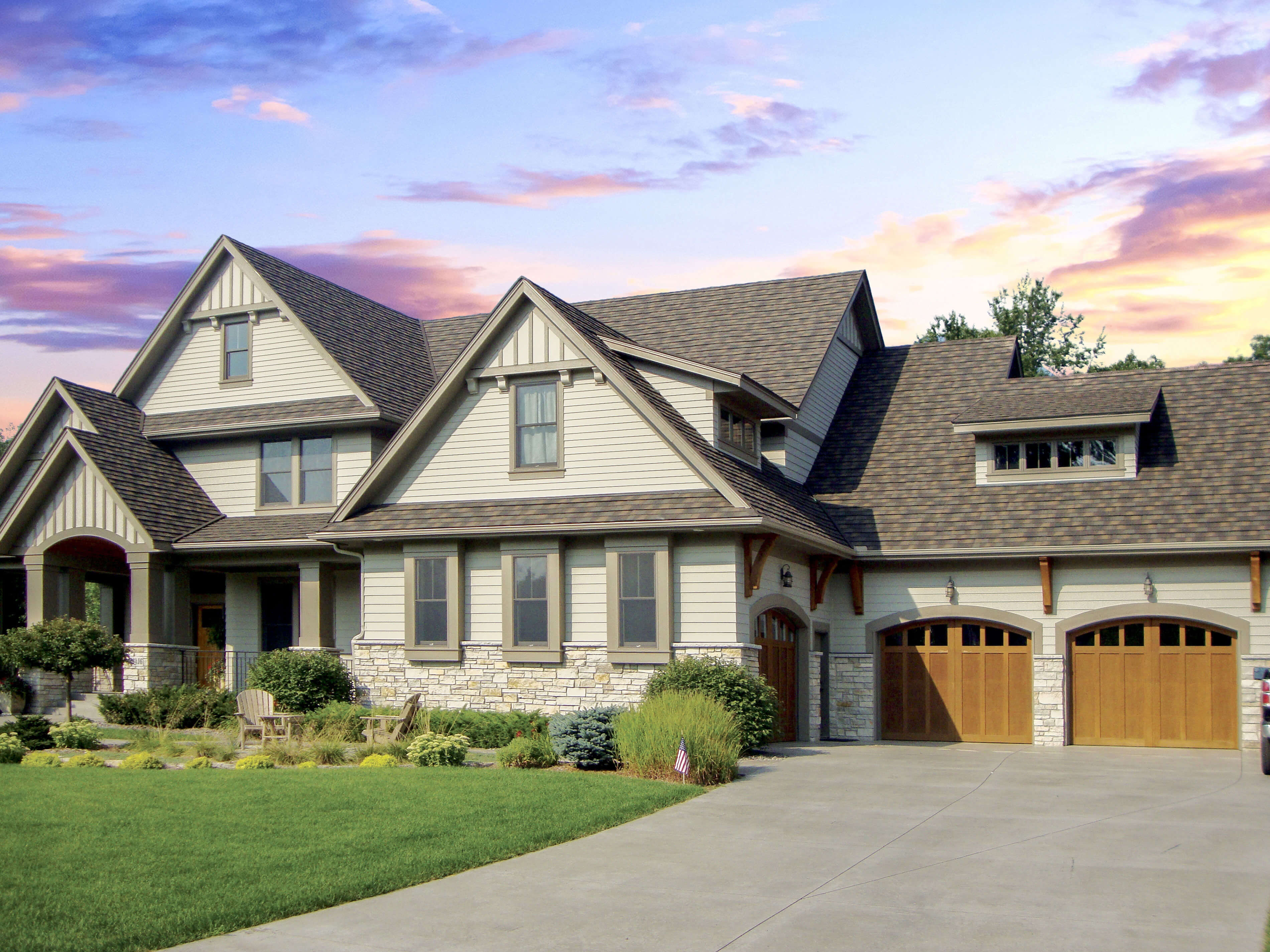 While the initial cost of installation is lower than most roofing materials, you get what you pay for when it comes to asphalt shingles. With an average lifespan of only 10-12 years, asphalt shingles have substantial shortcomings when it comes to durability and longevity.
The DECRA Shingle XD line of stone-coated metal roofing products was architecturally designed to feature thick-cut edges that provide the dimensionality of asphalt shingles, but last two to three times longer.
Learn more about metal shingle roofing.
---
Metal Shake Roofing
DECRA SHAKE XD: the natural colors of wood shake can be stunning at first, but short-lived without continuous care and ongoing maintenance. The DECRA Shake XD line of stone-coated metal roofing products provides the rustic tones and architectural details of hand-split wood shake roofs backed by the high-performance, low-maintenance and element-resistant strength of steel. Choose between two rustic styles:
DECRA SHAKE XDRustic Appeal of Hand-Split Shake: the rustic tones and distinct textures of wood shake with the element-resistant strength of stone-coated steel.
View our DECRA SHAKE XDRustic product.

DECRA SHAKERichness of Cedar Shake: the distinct shadows and rich colors of cedar shake with the endurance and longevity that only stone-coated steel can provide.
View our DECRA SHAKERichness product.
---
DECRA Shake XD – Hurricane Harvey : Rockport, TX
---
Join DECRA's Contractor Network
The demand for metal roofing has doubled in recent years, making it the second most popular material for residential homes. This presents a great opportunity for contractors to capitalize on a rapidly growing market by adding DECRA Metal Roofing to their service offerings. Getting started is easy and you can start by joining our network of qualified metal roofing installers. Qualified contractors who install or are looking to install DECRA metal roofing are eligible to join. Simply follow this link to get access to: Important updates and special offers.

The quality of our products is matched by our commitment to operational excellence and customer service. Our team of roofing experts are here to support and grow your business. Contact us today to learn how we can help you get started with DECRA Metal Roofing.
---
The Most Durable Roof in the Industry
When you're ready for nothing less than the best roof in the industry you're ready for a DECRA roof. DECRA is the original stone-coated metal roof made right here in the U.S. Neither traditional roofing materials nor imitation metal roofing products can match the strength of DECRA's stone-coated steel, and we back our products with the industry's best warranty.
With fully stocked distribution locations across the country, you can rely on DECRA's operational excellence as well as our impeccable product quality standards to provide the strongest, most durable roof without compromising the elegance and sophistication of your home.
---
Unsurpassed Strength Against the Elements