The Association represents member companies providing residential and commercial services on sloped and flat roof applications, in the Province of Alberta
Our Contractor, Supplier & Manufacturer members are committed to providing quality roofing products and services
We come together to co-ordinate policies and industry requirements that would benefit the roofing industry as a whole. The roofing industry is constantly changing and it is imperative that we, as a group, are informed of these changes and agree to adhere to standards for the good of the industry as well as our customers. We stand by our members and offer support to those new to the Association and the industry.
Mission Statement:
To build consumer confidence and offer peace of mind, by connecting customers with reputable roofing professionals who are dedicated to the roofing industry and have a proven history of integrity, quality products and workmanship that is unsurpassed in our industry.
Value Statement:
AARA assures that their roofing professionals are established companies that are credible, have a history of satisfied customers and who provide superior quality materials and services.
---
Why You Should Become a Member . . .
Correlates your company with a trusted and respected brand that stands for quality and integrity
Engages your company with a community of professionals dedicated to the roofing industry
Great networking with contractors, suppliers, manufacturers, and affiliates
Win more business from potential customers who trust the pre-screening process of the AARA membership application
Exclusive Membership provides you with member-only access to a number of invaluable resources
Reduced cost to Training Programs offered by the Association
Opportunity for participation in a forum to discuss industry-related issues
Group representation on issues affecting the industry
Participation in Association Events
Download a membership brochure.
Ready to join? Click here for a membership application.
---
We wanted to highlight all the amazing things we have accomplished thus far in our Association. We could not have done it without the support from our loyal members and sponsors. Thank you and cheers to an even better 2021!
---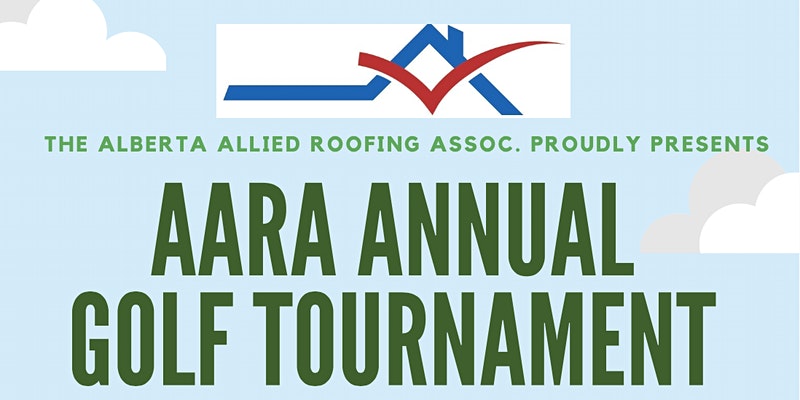 2022 AARA Annual Golf Tournament
On Thursday June 16 2022, the Alberta Allied Roofing Association is hosting our annual golf tournament at the first class, semi private course, The Winston Golf Club. Don't miss this fantastic opportunity to support our non-profit, non-bias association in aiding us build a stronger roofing industry.
This 'best ball' tournament includes round of golf with power carts, complimentary drink tickets, a buffet meal, prizes and so much more!
We offer a variety of sponsorships that provides a fantastic opportunity to promote your business to the 120+ golfers who attend the tournament plus additional exposure through our website, print and digital tournament marketing.