Why Continuing Education?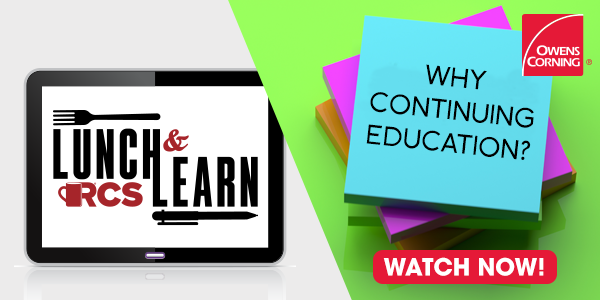 Join Heidi J. Ellsworth as she visits with Jon Gardner of Owens Corning about the importance of continuing education. The Owens Corning University (OCU) has been the leader in continuing education for contractors for years and is seeing a new push with content and information that is helping contractors build their business. Gather the company for lunch and watch this RCS Lunch & Learn that will provide inspiration to help all employees constantly learn while helping to build every roofing business.
Be sure to take a photo of your team enjoying this Lunch & Learn and submit your photo here or email us. We will select a winner each month to win a pizza lunch!
Watch the Lunch & Learn below or on YouTube
Read the webinar transcription.
---
Share this: