What is PVC Roofing?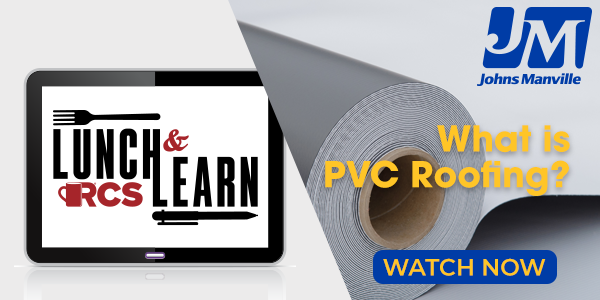 This is a Lunch & Learn from RoofersCoffeeShop that needs to be shared with current employees and every new hire. It is everything you want to know about PVC commercial roofing products. Subject matter expert, Mark Brandon from Johns Manville, helps attendees understand PVC single ply roofing along with its history and where it stands in the overall commercial roofing market share. He also talks about the importance of being able to accurately communicate the benefits of PVC along with best practice considerations for installation of this resilient and high-performance product.
Be sure to take a photo of your team enjoying this Lunch & Learn and submit your photo here or email us. We will select a winner each month to win a pizza lunch!
Watch the lunch & learn below or on YouTube
Download the JM PVC Systems Brochure
---
Share this: