The Deep Energy Dive of the Building Envelope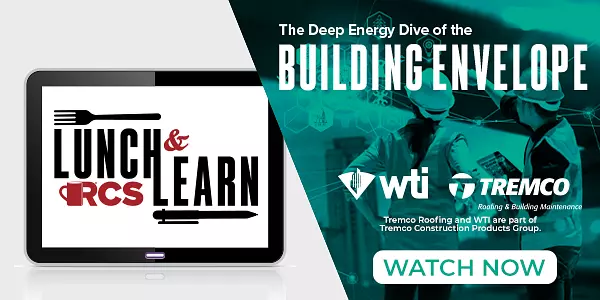 In this Lunch & Learn RoofersCoffeeShop delivers a deep energy dive of the building envelope with Joshua Houk of Tremco's Construction Product Group (CPG). Tremco is leading the way in delivering energy savings for the entire building envelope. With incredible government incentives at the state and federal levels, roofing companies have an opportunity to grow their business working with companies like Tremco to offer full building envelope solutions. Learn how!
Be sure to take a photo of your team enjoying this Lunch & Learn and submit your photo here or email us. We will select a winner each month to win a pizza lunch!
Watch below or watch on YouTube.
---
Share this: