Metal Roofing - New Film Technology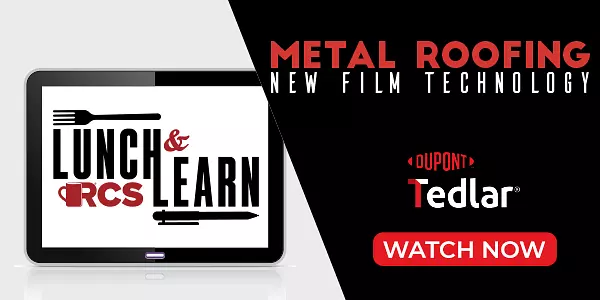 In this RCS Lunch & Learn, Heidi Ellsworth meets up with Corynn Sheridan of DuPont™ Tedlar®.
They discuss how metal roofing is gaining traction and how contractors can differentiate themselves by offering the new technology of PVF Film as an alternative to protective paints, taking metal to an all-new level. Roofing contractors can use new technologies like Tedlar® to offer benefits that building owners are looking for and differentiate their businesses at the same time.
Be sure to take a photo of your team enjoying this Lunch & Learn and submit your photo here or email us. We will select a winner each month to win a pizza lunch!
Watch below or watch on YouTube.
---
Share this: