New Tech Machinery YouTube Channel Trailer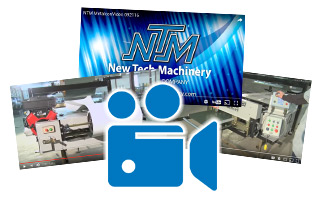 In this video, Katie talks about the variety of content we release on the New Tech Machinery YouTube channel. If you're new, subscribe and ring the bell to get notifications! This channel explains how to start a business with a New Tech rollformer, how to operate your machine, how to troubleshoot problems, and more!
See more videos on New Tech Machinery's YouTube channel.
To learn more about New Tech Machinery, visit their RCS Directory.
---
Share this: