Episode 80 - Hurricane Relief Forum, Free Classifieds for Florida Roofers, Check Out the International New Page!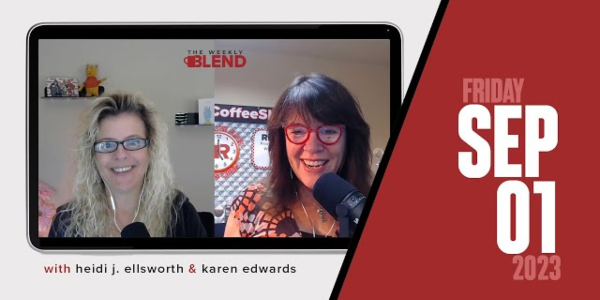 Join Heidi and Karen every Friday to learn the latest roofing industry news.
The 80th episode of The Weekly Blend is here! Join the Coffee Shops' President Heidi J. Ellsworth and COO Karen L. Edwards for the latest episode of this Coffee Shop original web series.
With Hurricane Idalia affecting residents in Florida, Heidi and Karen highlight our Hurricane Relief forum we have on our website. Here contractors and residents can find helpful information on hurricane precautions and recovery.
The two also highlight our upcoming episode of Coffee Conversations with ABC Supply! During this episode, we'll be answering the questions you have about renewable energy. Send in your questions for the show today!
Tune in to this week's episode of The Weekly Blend to stay up-to-date on all the roofing and metal industry happenings. And don't forget to subscribe to our YouTube channel so you never miss a new episode!
---
Share this: