Episode 78 - RCMA Recap, New MetalTalk Next Week and Coffee Conversations Season 5!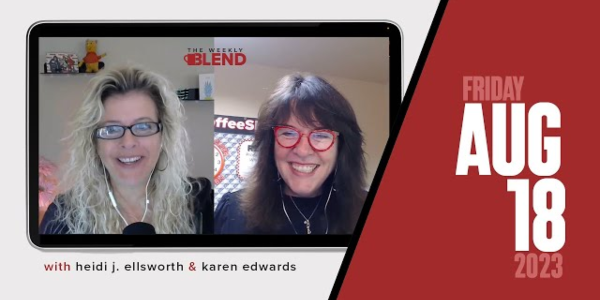 Join Heidi and Karen every Friday to learn the latest roofing industry news and exciting events.
The 78th episode of The Weekly Blend is here! Join Coffee Shops' President Heidi J. Ellsworth and COO Karen L. Edwards for the newest episode of this Coffee Shop original web series.
This week, Heidi and Karen discuss our upcoming Read, Listen, Watch on Wednesday, August 30 at 11 a.m. PT / 2 p.m. ET that is sponsored by Jobba! Join industry experts as they share their insights on business intelligence (BI) and how business owners can use this data to help them achieve success,
The two also discuss Certified Contractors Network's upcoming ELEVATE 2023 conference which will be held in Baltimore, Maryland from September 28 - October 1. We currently have a special promotion going on where you can get 75% off your ticket price with our discount code "RCS200" and when you show up, you'll receive a 100% refund!
Tune in to this week's episode of The Weekly Blend to stay up-to-date on all the roofing and metal industry happenings. And don't forget to subscribe to our YouTube channel so you never miss a new episode!
---
Share this: