Episode 72 - Plan for IRE 2024 in Vegas, Check Out Our Live Videos from Skills USA, Happy July 4!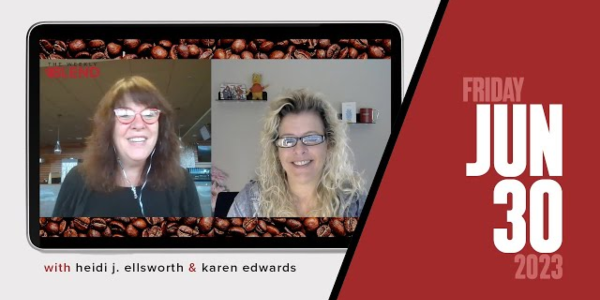 Join Heidi and Karen every Friday to hear about the latest news in the roofing industry.
The 72nd episode of The Weekly Blend is here! Join Coffee Shops' President Heidi J. Ellsworth and COO Karen L. Edwards for a new episode of this Coffee Shop original web series.
This week, the two discuss next year's International Roofing Expo (IRE) which will be held in Las Vegas on February 6-8! Heidi is on their advisory board this year, so she'll be able to offer insight into planning for next year's show. You can book your hotel now with some special IRE discounts, so act now!
In other trade show news, Heidi and Karen discuss our current giveaway for this year's METALCON. Right now, we are giving away value passes to the show, which include access to exhibitors, keynotes, networking events and more.
Tune in to this week's episode of The Weekly Blend to stay updated on all the roofing and metal industry happenings. And don't forget to subscribe to our YouTube channel so you never miss a new episode!
---
Share this: