Episode 64 - Roofing Pet Photos, Safety Stand Down and Stay Tuned for a Jobba Coffee Conversation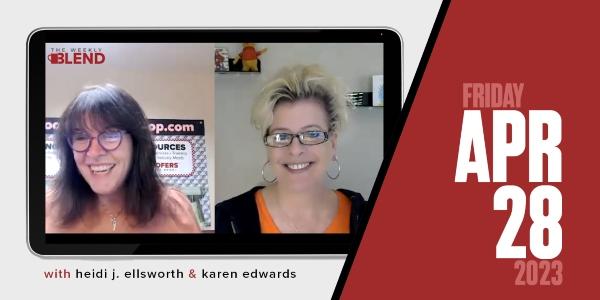 Join Heidi and Karen every Friday to hear about the latest news in the roofing industry.
Episode 64 of The Weekly Blend is here! Join the Coffee Shops' President Heidi J. Ellsworth and COO Karen L. Edwards for the newest episode of this Coffee Shop original web series.
This week, Heidi and Karen discuss next week being National Safety Stand-Down Week, brought to you by the Occupational Safety and Health Administration (OSHA). They discuss the various resources roofing companies can access for this important safety awareness week, including a webinar series from the National Roofing Contractors Association (NRCA).
They also discuss our ongoing roofing pets photo contest. If you work in the roofing industry and have a pet, or even if you see an animal on your way to work or at the jobsite, we want to see them! We will be choosing three winners to win a Roofing Respect Kit.
Tune in to this week's episode of The Weekly Blend to stay updated on all the industry happenings. And don't forget to subscribe to our YouTube channel so you never miss a new episode!
---
Share this: