Episode 55 - Add SprayFoam to Your Business, Hear Gen Z's Take on Roofing and IRE is Coming Very Soon!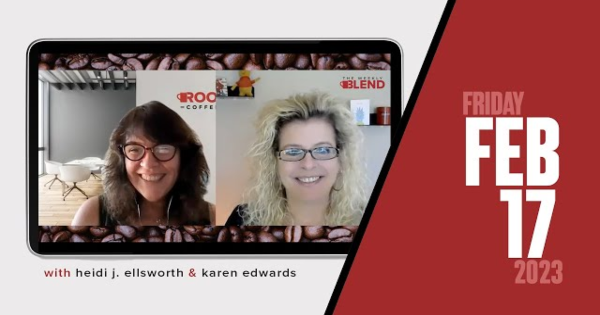 Join Heidi and Karen each Friday to hear about the latest news in the roofing industry.
The 55th episode of The Weekly Blend is here! Join our President Heidi J. Ellsworth and COO Karen L. Edwards for a new episode of this Coffee Shop original web series.
This week, Heidi discusses her visit to the 2023 SprayFoam Convention & Expo in Daytona, Florida! The yearly event is organized by the Spray Polyurethane Foam Alliance (SPFA) as a way of bringing together members of the spray foam industry.
Heidi and Karen also discuss our upcoming episode of Coffee Conversations and this episode's theme will be all things Generation Z! Multimedia Producer Megan Ellsworth will be hosting this episode and talking with other Gen Z members of the roofing industry to learn about their ideas for getting more young people in this industry.
Tune in to this week's episode of The Weekly Blend to stay updated on all the industry happenings. And don't forget to subscribe to our YouTube channel so you never miss a new episode!
---
Share this: