Episode 48 - Diversity in Roofing, Winter Self Adhered Solutions and Heidi's Travel Plans for 2023!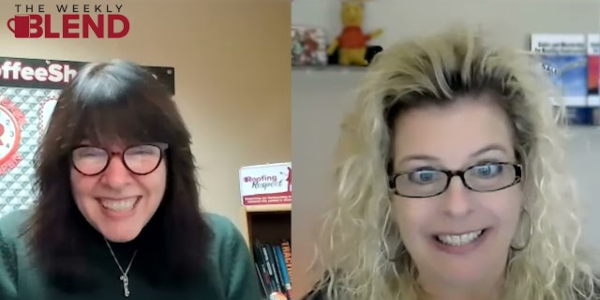 Join Heidi and Karen every Friday to hear what they have to say about all the happenings within the roofing industry.
The 48th episode of our Weekly Blend series is here! Join President Heidi J. Ellsworth and COO Karen L. Edwards for an exciting new installment of this RoofersCoffeeShop® (RCS) original web series.
This week, Heidi and Karen discuss the rapid growth of MetalCoffeeShop (MCS), which is following along in the footsteps of the overall growth of the metal roofing industry. MCS is brought to you by Sherwin-Williams and features their MetalVue program that helps contractors add metal to their businesses or grow their existing metal.
With January right around the corner, the two highlight some association events scheduled for the month including the Montana Roofing Contractors Association's 34th annual convention, the Roofing Contractors Association of Washington's annual trade show and the Metal Construction Association's Winter Meetings.
Tune in to this week's episode of The Weekly Blend to stay updated on all things roofing and don't forget to subscribe to our YouTube channel for more upcoming episodes, interviews and more!
---