Episode 45 - The NRCA Meetings, Employee Retention Credit and How to Keep Cash Flowing in Cold Weather!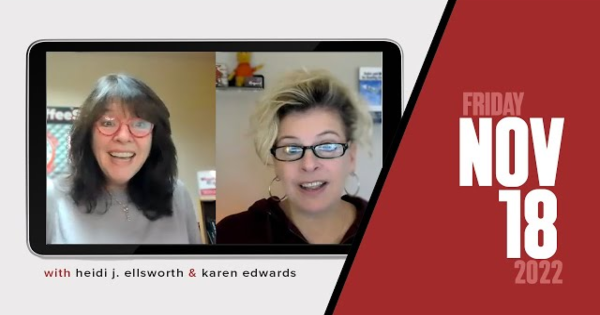 Join Heidi and Karen every Friday to hear what they have to say about all the happenings within the roofing industry.
The 45th episode of our Weekly Blend series is here! Join President Heidi J. Ellsworth and COO Karen L. Edwards for another exciting installment of this RoofersCoffeeShop® (RCS) original series.
In this week's episode, Heidi discusses the recent National Roofing Contractors Association (NRCA) fall meetings that both she and James Ellsworth, our chief of staff, attended. There they discussed various roofing industry topics, such as NRCA's ProCertification® initiative. They also talk about our upcoming Read Listen Watch with DaVinci Roofscapes where we'll be discussing how roofers can still do business in the colder months.
Tune in to this week's episode of The Weekly Blend to stay updated on all things roofing and don't forget to subscribe to our YouTube channel for more.
---
Share this: