Episode 44 - RT3 Meet Up, Updates From NRCA Meetings and How to Have Impactful Mental Health Conversations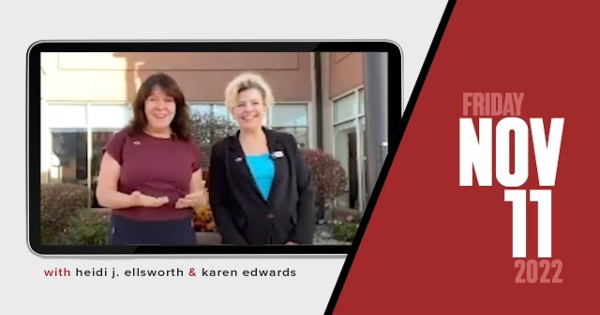 Join Heidi and Karen every Friday to hear what they have to say about all the happenings within the roofing industry.
The 44th episode of our Weekly Blend series is here! Join President Heidi J. Ellsworth and COO Karen L. Edwards for another exciting installment of this RoofersCoffeeShop® (RCS) original series.
In this week's episode, Heidi and Karen discuss the recent updates in the roofing world, many of which came from the industry meetings they've been attending. This week, the two attended the Roofing Technology Think Tank (RT3) meeting where they met with industry thought leaders to discuss all things related to roofing technology. They will also be attending the National Roofing Contractors Association (NRCA) fall committee meetings, so stay tuned to next week's episode to learn more news from those meetings.
Tune in to this week's episode of The Weekly Blend to stay updated on all things roofing and don't forget to subscribe to our YouTube channel for more.
---
Share this: