Episode 26 - Everything Metal, Our Exciting Affinity Partnership and Why You Need to Attend FRSA!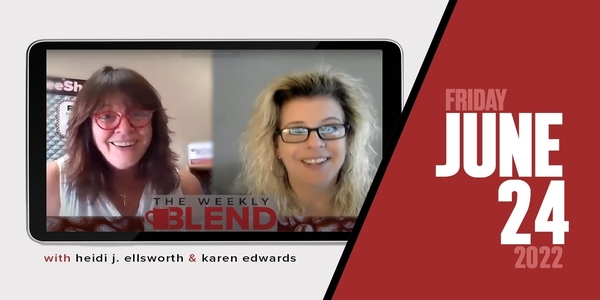 Join Heidi and Karen every Friday to hear what they have to say about all the happenings within the roofing industry.
The 26th episode of our Weekly Blend series is here! Join President Heidi J. Ellsworth and COO Karen L. Edwards for another exciting installment of this RoofersCoffeeShop® (RCS) original series.
The two highlight the recent launch of MetalCoffeeShop™, RCS's new sister-site that is solely dedicated to all things metal. Although the site provides great information on metal roofing, it also covers other kinds of metal construction, including metal rollformers, sheet metal, metal walls and more!
On the subject of metal, Heidi and Karen also discuss our upcoming Read, Listen, Watch on the metal roofing industry, sponsored by Sherwin-Williams Coil Coatings. Join us on June 29 at 11 a.m. PT for special insight into the metal roofing market from a panel of industry experts.
They also discuss the Closer's Camp workshop at Grosso University on June 27-30. Gina Cali from RCS will be attending, and we even have a special promotion on tickets to the event for Ingage members.
Check out this week's episode of The Weekly Blend for information on our METALCON pass giveaway, brand new R-Club perks and our Classified of the Week!
---
Share this: