Episode 19 - Safety Stand Down, METALCON Live and the Best News in Roofing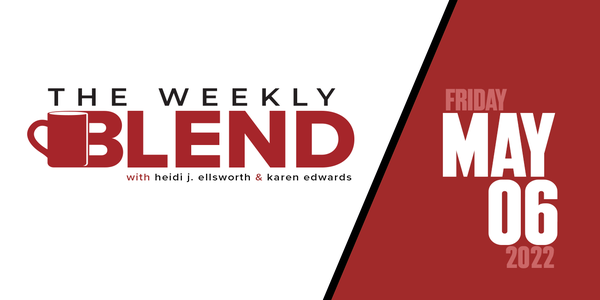 Join Heidi and Karen every Friday to hear what they have to say about all the happenings within the roofing industry.
The 19th episode of our Weekly Blend series is here! Join President Heidi J. Ellsworth and COO Karen L. Edwards for another exciting episode of this RoofersCoffeeShop® (RCS) original series.
This week, Heidi and Karen highlight the various safety awareness events happening in May. Right now, it is Stand-Down for Safety week, where OSHA and other roofing professionals raise awareness on preventing falls in the construction industry. We also have an upcoming Read, Listen, Watch on safety manuals that you don't want to miss.
Heidi highlights Tremco Roofing's participation in safety awareness in the roofing industry. Next week, they'll be sponsoring our Coffee Conversations on the top five OSHA initiatives to keep an eye out for.
The two also discuss another great way to stay up to date on all things roofing: The Week in Roofing! When you sign up for The Week in Roofing, you'll get all the important roofing news from the last week that you might have missed.
Don't miss this week's episode of The Weekly Blend to learn more about our classified ads of the week and the recent METALCON live webinar Heidi participated in!
---