APOC Video Playlist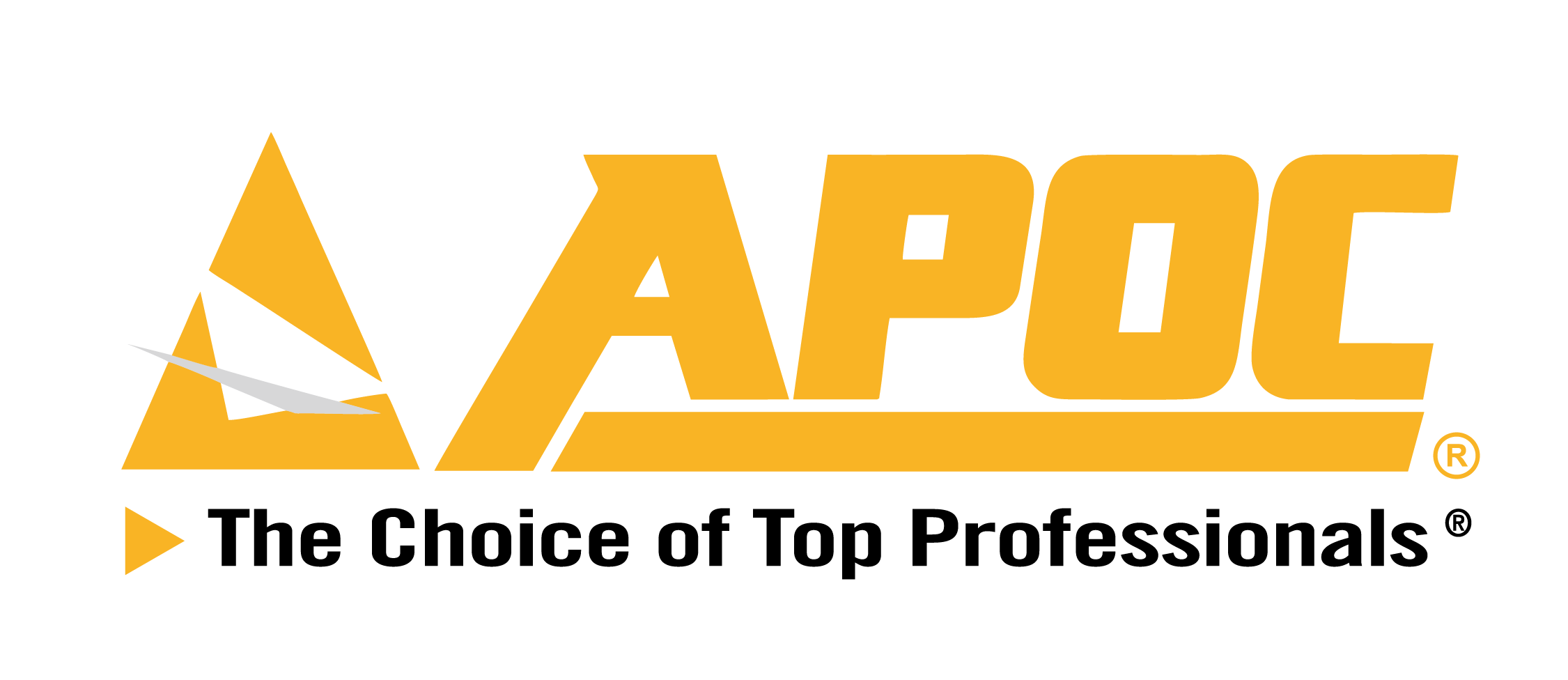 Learn more about APOC by visiting their RCS Directory.
See more APOC videos and subscribe to their YouTube Channel.
---
APOC 264 Flash N' Seal Demo | Live at IRE 2022
---
APOC Incredible Tape & 252 Acrylic Coating Demo | Live at WOC 2022
Live at World of Concrete 2022, John Walker demonstrates how to repair seams or cracks on concrete surfaces using APOC Incredible Tape and APOC 252 Acrylic coating.
---
SP 3 Penetration Pipe Repair with APOC #264, #483 & Incredible Tape
---
Product Spotlight: APOC 581 Armor Flash Silicone Roof Patch
Prior to coating, all roofing details must be properly treated in order to ensure a complete seal for the final system. APOC 581 Armor Flash 100% silicone patch and sealant is a high performance repair product used in roofing and waterproofing applications. See more ways Armor Flash is setting a new standard in this product spotlight video.
---
Product Spotlight: APOC 583 Armor Base Silicone Roof Primer & Sealer
Silicone coatings provide high performance protection that, in many cases, require just a single coat application. However, the finished result will only be as good as the substrate your silicone coating is applied to. APOC 583 Armor Base is a primer and sealer that creates a smooth, fully adhered base coat prior to the application of APOC silicone coatings. From promoting adhesion to reducing bleedthrough, watch this product spotlight to understand the benefits of using a primer with silicone roof coatings.
---
Product Spotlight: APOC 483 Polyester Reinforcing Fabric
The longest lasting roofs are those that are properly reinforced. Professional contractors understand the important role reinforcing fabrics play in the overall roof system. APOC 483 Reinforcing Polyester is the premier reinforcing fabric available to the roofing industry with high quality stitch bonded polyester. Learn about the many benefits in this product spotlight!
---
Product Spotlight: APOC 585 Armor Flex Silicone Roof Coating
Professional contractors have been turning to silicone roof coatings due to the many advantages they have over other coatings. APOC 585 Armor Flex Premium Silicone Roof Coating provides the armor your roof needs to withstand wind, rain, and harmful UV rays. From ease of use to its handling of ponding water, Armor Flex is the highest performing silicone in its class. See more reasons why Armor Flex is leading the market in this product spotlight video.
---
BUR 10 Penetration Vent Repair with APOC #581 & Incredible Tape
APOC Armor Flash 100% Silicone Patch & Sealant is a high performance repair product for use in roofing & waterproofing applications. Armor Flash is highly flexible and can be used to seal flashings, curbs, penetrations, seams, HVAC Units and many other types of repairs. Armor Flash provides excellent adhesion to most common building materials and will withstand extreme weathering. Armor Flash is ideal for the contractor that demands maximum performance, ease of use and innovative technologies that benefit our workplace and our environment.
---