Sarah Weiss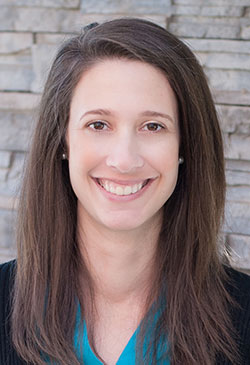 Founding Partner & COO of Elite Roofing Supply
Sarah is responsible for creating the infrastructure that will enable Elite Roofing Supply to become the largest independent distributor in the West. Her responsibilities include Elite's finance, credit, marketing, IT, operations and HR departments. Sarah is also integrally involved in the opening of new greenfield locations.
After graduating from USC with a degree in Business Administration, Sarah worked for a finance company specializing in the small business market. In 2012, she and her three partners, Brian Torry (Sarah's father), Greg Russell and Scott DeLine founded Elite Roofing Supply. Over the past five years, she has been an integral part of Elite's expansion and has helped opened six branches throughout California and Arizona.
Sarah resides in Phoenix, Arizona with her husband and three children. She serves as the current President of the board for Rosie's House and is also an active member of the Grand Canyon Council Boy Scouts of America board. Within the roofing industry she is actively involved with the Arizona Roofing Contractors Association and serves on the Marketing and Membership, Young Guns and Apprenticeship Committees. In Sarah's free time she serves as an Uber driver for her three children, enjoys traveling with her husband and spending time with her friends and family.
---
Share this: