By Elite Roofing.
Elite Roofing is here to help you determine whether you need a roof inspection or a roof estimate for your upcoming roofing project.
If you have been preparing for an upcoming roofing project, the terms "roof inspection" and "roof estimate" are a few that you might have heard when talking to local roofing contractors. Although they might sound like they are similar, they actually accomplish very different things. An inspection assesses the problems with your roof whereas an estimate will give you a quote for fixing the problems. Read the rest of this article from Elite Roofing to determine whether an assessment or an inspection would be best for your roofing project.
What is a roof estimate?
If you have ever found yourself in the position of either needing a roof repair or replacement, bets are you've come across local roofing companies offering free roofing estimates. Roofing estimates are estimated projected costs of either a repair or a replacement which will differ based on the size of your roof, the materials that need to be used, as well as how many workers will be needed in order to complete the job.
When receiving a roofing estimate, your roofer and/or estimator will determine what needs to be corrected by examining the issues that are on the surface of your roof. This can be helpful when needing to repair visible damage, but your roofer/estimator cannot determine the underlying issues beneath the top layer of your roof without performing a full roof inspection. When the work starts, underlying issues may arise which can cause unforeseen problems to need to be corrected as well. If you already have a general idea of how well the condition of your roof currently is or have had a roof inspection within the past year, a roofing estimate would be the appropriate route to take when needing to repair a specific issue or needing to replace your whole roof.
What is a roof inspection?
Now that you are aware of what exactly a roofing estimate is, you may ask yourself how a roof inspection differs. Unlike a roofing estimate, a roof inspection allows your roofer/estimator to deeply examine the history and condition of your roof where traditional estimates cannot. When performing a roof inspection, many different methods of testing is often utilized in order to give your roofer an idea of the history of your roof, as well as what materials have been used, how many layers are currently on the roof and to see if there are any underlying issues such as rot or moisture under your roofing system. Let's take a look at what exactly a roof inspection includes, specifically here at Elite Roofing Contractor.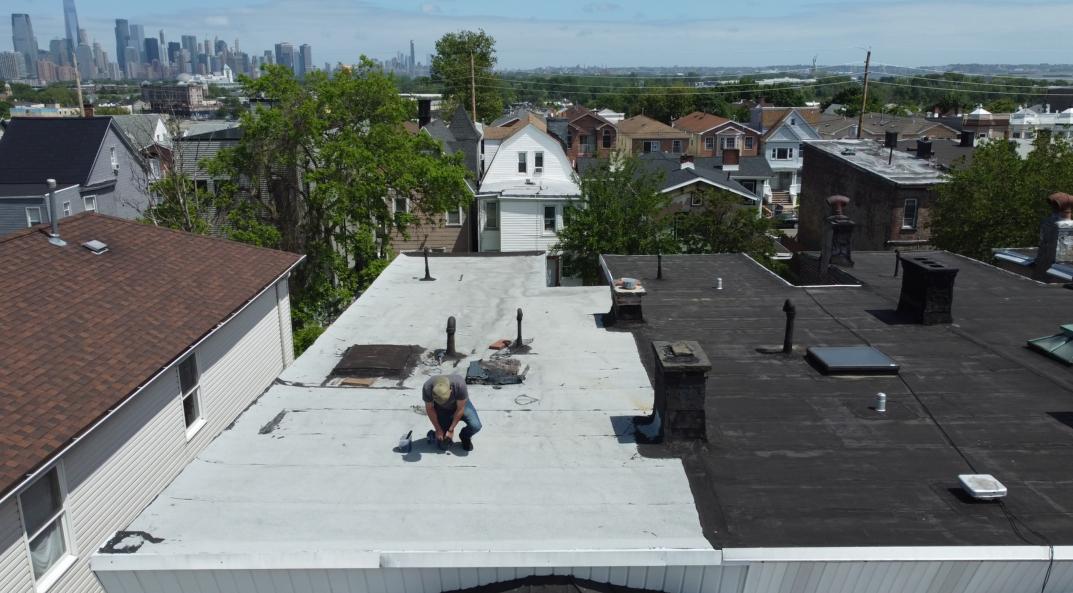 Core sample
One test that is commonly performed here at Elite Roofing is a core sample. Core sampling is a destructive test that involves cutting and removing a small sample of the roof layers until the structural deck is reached. This is a necessary step in the usual routine of a roof inspection as it first makes the roofer/estimator aware of how many layers are currently on the roof and what materials have been used on those previous layers. Keep in mind that the maximum legal amount of layers on your roof can only be two, so this will determine what work needs to be done as well. In addition to helping your roofer/estimator determine what materials were used on your roof, core samples can also give your roofer insight into any underlying issues such as wood rot and/or trapped moisture which help to indicate the issues of your roof that your roofer/estimator may not have been aware of when just quoting out an estimate.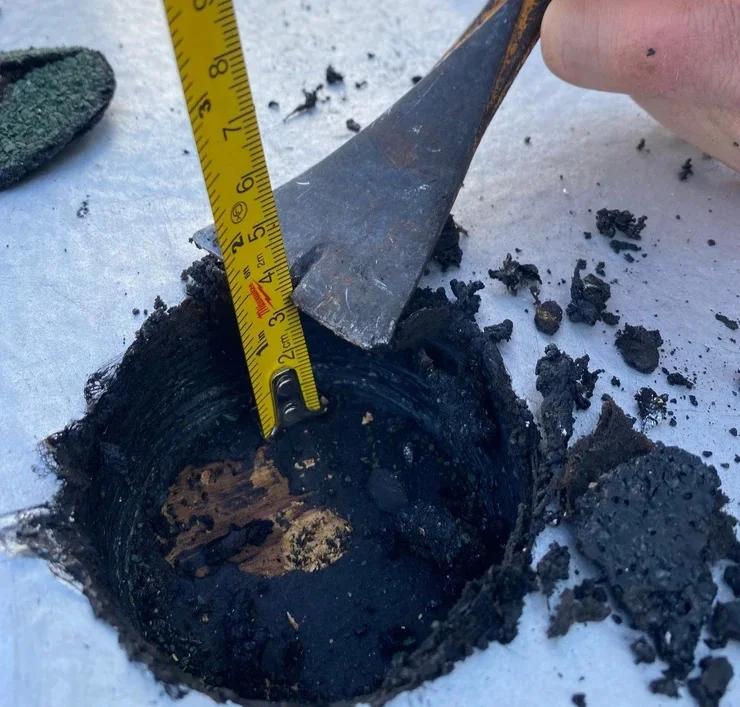 Infrared testing
Here at Elite Roofing, we use special infrared water detectors that help our roofers/estimators determine the source of a leak that may not make itself visible. Using our infrared detectors, our roofers are able to examine the different temperature spots within the walls of your home; the lighter parts indicate warmth, whereas the darker parts would indicate cold spots which represent the water penetration within your roof/walls. Infrared testing is necessary as it gives your roofer a deeper sense of the current problems with your roof, as well as indicates where exactly water is entering your home and where it is traveling to.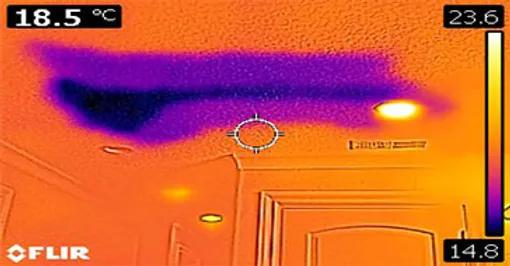 Photos
Just as an estimate would, we provide our customers with detailed marked-up photos of their roof and any damages that we encounter. Oftentimes when customers request a roof inspection, they need photos of the damage to show their insurance company and/or simply want to see what our roofers/estimators have spotted. Using advanced technology such as state-of-the-art drones and special online mark-up systems, we are able to provide our customers with detailed photos of the damages as well as what needs to be repaired or replaced.
Inspection report
As an extension of the provided marked-up photos, an inspection report is a detailed report listing all of the damages found as well as suggested work that is deemed necessary in order to correct the issues on the roof. On an inspection report, each area of your roof and the surrounding parts (gutters, pipes, skylights, etc.) will be broken down into their own sections, and a detailed description of each part will be provided. Even if the roof itself is in perfect condition and, for example, you have a leaking skylight, the roofer/estimator will provide details on both the damages and the parts that do not need to be repaired or changed. Again, inspection reports do not only inform the customer of the current condition of the roof but may be necessary in the case where your insurance company is involved.
Estimate
In addition to everything that is included in a roofing inspection, an estimate is also included which provides our customers with a projected estimated cost for any necessary repairs and/or replacements. Unlike your average free estimate, this estimate will be more clear and more concise as prior tests have been performed such as the core sample and infrared testing during the overall inspection. After receiving your inspection report and your estimate, you can use this information to decide what are the next steps to take in fixing your roof, either with or without your insurance.
Takeaway
Regardless if you're in the market for a full roof replacement or simply a small roof repair, it is always recommended to weigh out your options to determine if a roof inspection or a roof estimate is a better choice for your specific situation. We recommend annual roof inspections, especially after receiving a new roof, as this can help avoid and correct any damages in the future that can lead to costly repairs if not fixed as soon as possible. Roof estimates are helpful and more cost-effective if you are already aware of the current condition of your roof and are looking to find out how much a particular project would cost.
Original article source: Elite Roofing
Elite Roofing is a family-owned & operated business founded in 2005 by Al Torrella. Al had been a roofer for 30+ years until he went into the corporate world. After working in corporate, he decided that he wanted to go back to his passion: roofing. Only this time he had the means to create his own business, and thus Elite Roofing was born.