Members of the Roofing Technology Think Tank started the week of the 2022 International Roofing Expo by participating in a meetup where they learned about emerging technologies and how they will affect the roofing industry.
Tesla Solar Roofs
The group began its meetup on Monday, January 31 with several presentations. Ken Kelly, of Naples, Florida-based Kelly Roofing shared exciting updates related to Tesla Solar Roofs as his company nears their 100th installation.
Automating takeoffs
Following Ken's presentation the topic moved on to the recent acquisition of Estimating Edge by Foundation Software. Adam Oaks, Estimating Edge CEO shared information about the acquisition and what it will mean for the advancement of technology within the roofing industry.
He then proceeded to give a demonstration of their newest program call Vector. The takeoff software automates the takeoff process, allowing users to spend more time on estimating and less on measuring, saving hours or even days.
Virtual reality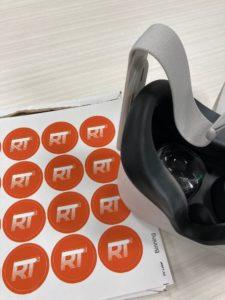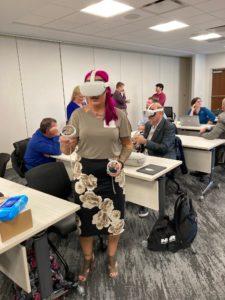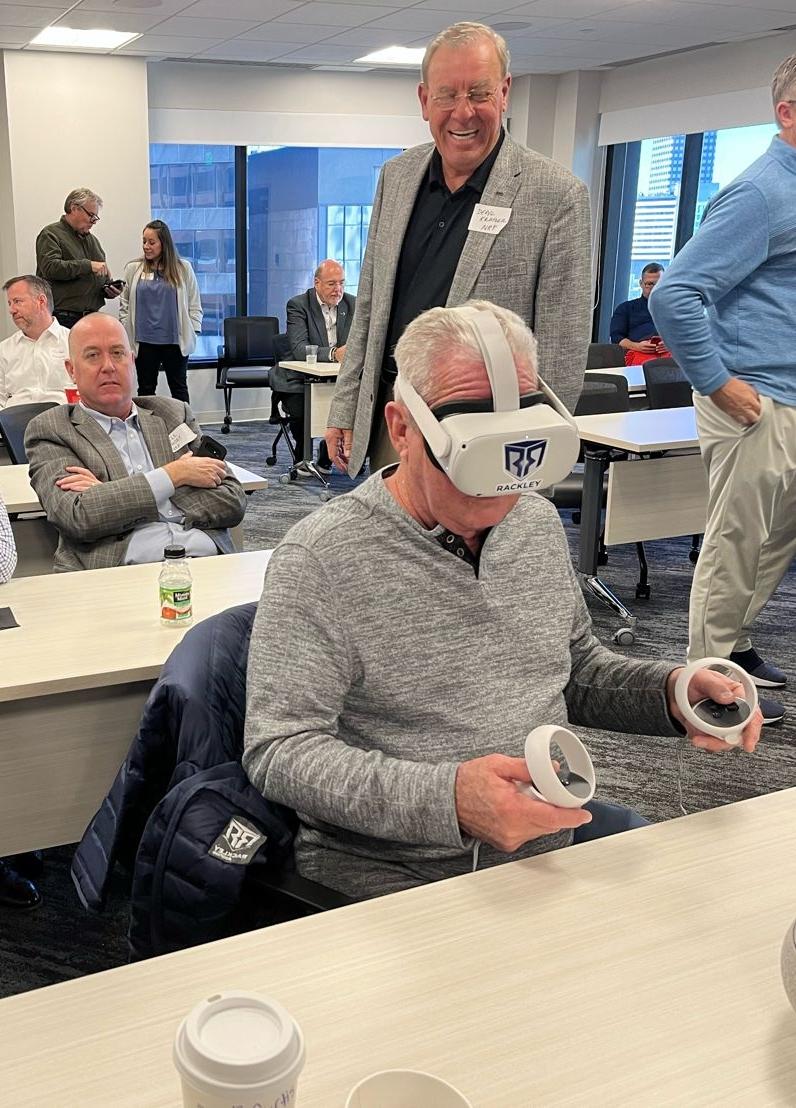 Following the presentations, RT3 members were able to experience the power of virtual reality combined with photogrammetry to see how it has the ability to revolutionize the way we perform site inspections and even meet with our customers.
Thanks to RT3 member John Kiesel of Division 7 Roofing and Imagine Technologies Group, members used Oculus VR headsets to enter virtual rooms that focused on different areas in the industry, including safety, sales and marketing and service.
For many members it was their first experience with the VR space and proved to be a fascinating adventure into what the possibilities for the future of roofing could be.
Future workforce panel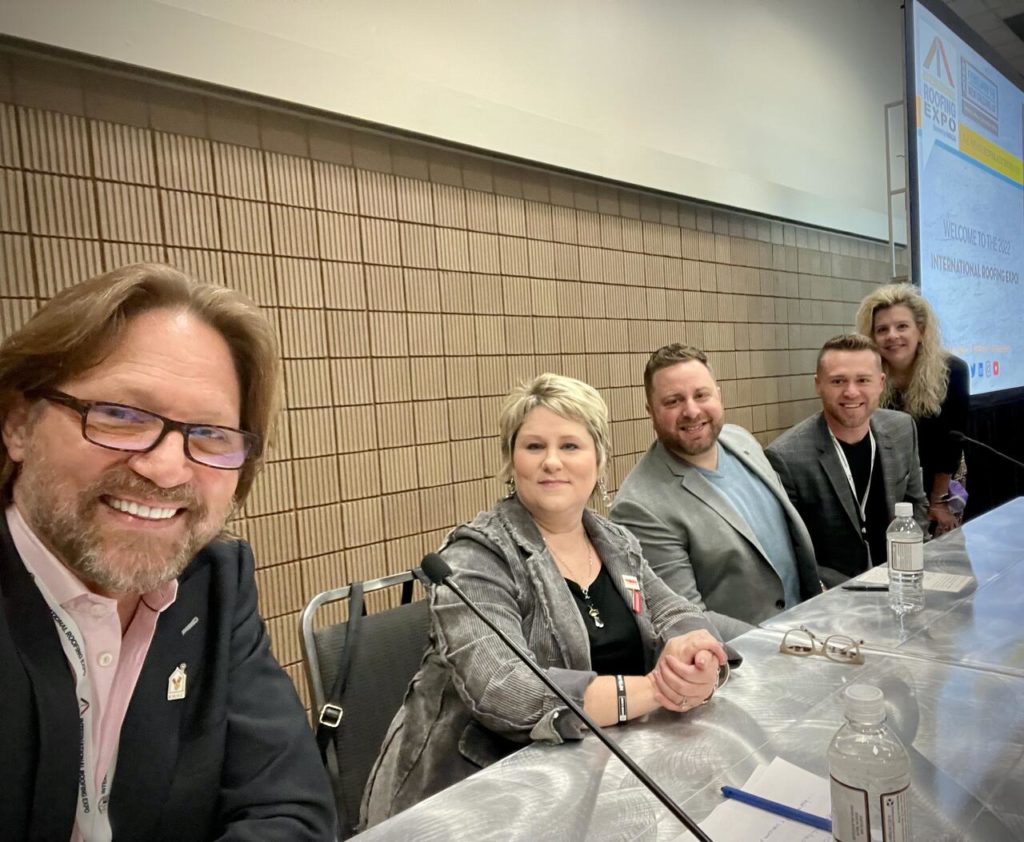 On the first day of the IRE, several RT3 members presented a panel titled Casting the Net for Your Future Workforce. In this session, RT3 contractor members shared how they are working with their schools, youth programs and communities to build a pipeline for the future roofing workforce. From multi-organizational apprenticeship programs to working with youth from schools who don't want to pursue college to getting involved in the community and developing in-house training opportunities, these contractors shared what they are doing, how they got started and tips for success.
It was an exciting week for the RT3 members as they continue their mission to learn about new technologies and share that information with the rest of the industry.
Learn more about RT3 in their RCS directory or visit www.rt3thinktank.com.