By Brandon Strawder, The RIDGEPRO®.
Five tips for staying safe on a roof.
To a home or commercial building owner, roofers often make the job look easy. They scurry up ladders and along steep surfaces carrying tools and materials. Shingles mount up in neat rows across hips and through valleys. The casual observer doesn't perceive the inherent dangers, either obvious or hidden.
Roofing fall rates are still too high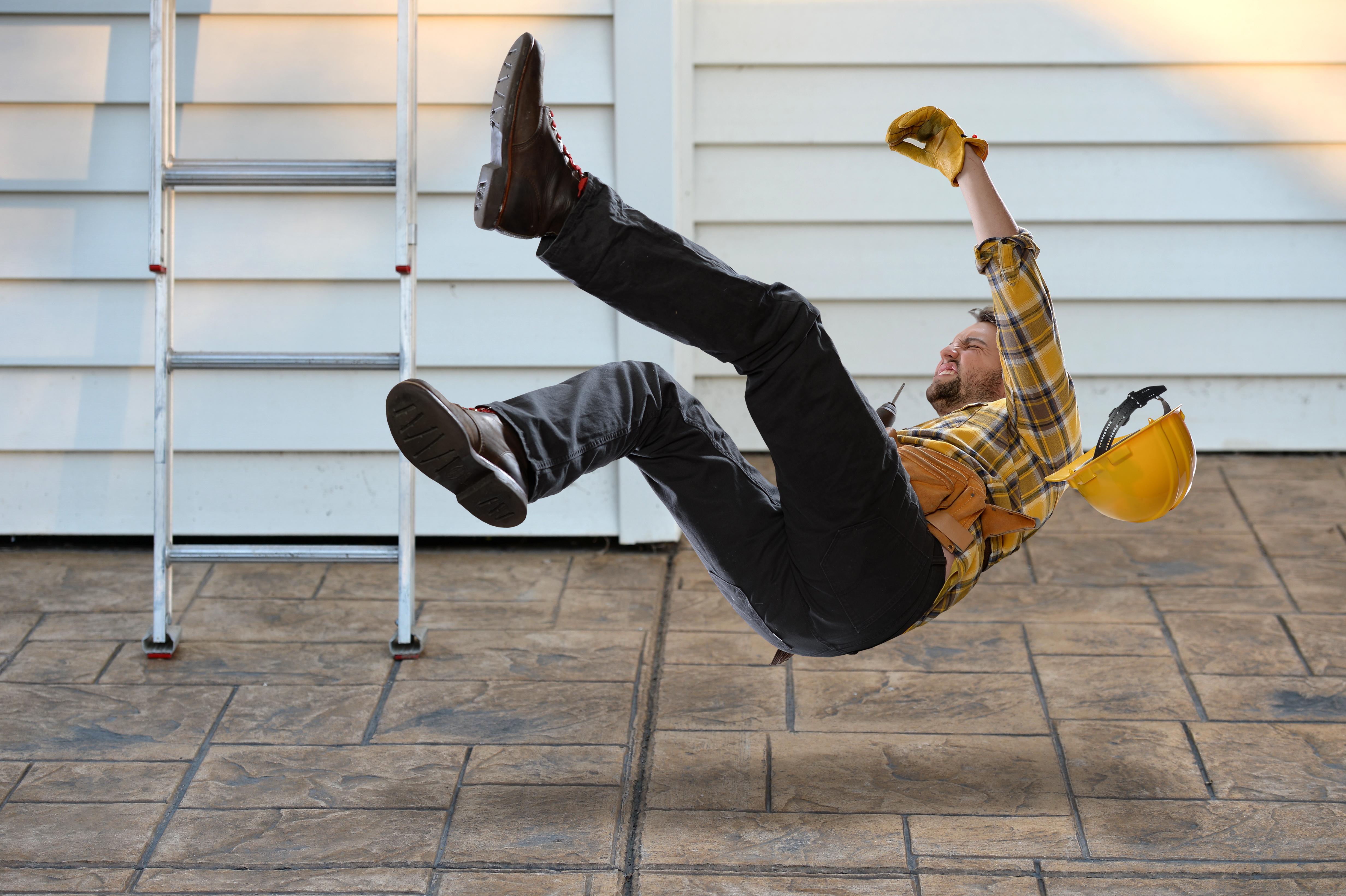 Each year there are too many reports of roofing accidents where all safety precautions seemed to be in place. Tragically, in too many cases, lives were lost or career-ending injuries occurred. What went wrong? Often, the cause is a loss of situational awareness on the roof or at the jobsite as a whole. This formal sounding term means nothing more that being totally conscious of your immediate situation, understanding the risks and anticipating the hazards of current and ever-changing conditions as work proceeds.
Tips for staying alert and aware:
Review your work site at the start of each shift. What has changed? Does anything look out of place or potentially dangerous? Are there weather conditions that should keep you from ascending the roof? Do the shingles show signs of algae or mold? Does the temperature indicate that ice could be present, even if not readily visible?
Check all equipment even if you used it on your last shift. Is everything you need on your tool belt or caddy? Having to make multiple ascent/descents because you forgot something compounds the danger. Do all power tools have fresh batteries?
Manage up. If you notice a hazard, mention it to other workers and to the job supervisor. Is there a team meeting every morning? A short worksite huddle is the perfect time to bring up any issues such as materials placement, ladder positions, etc. Consider what COULD go wrong even when you've done everything right.
Keep it clean, the worksite, that is. Pick up tools and debris and get them out of the way. Don't let anything pile up. It's all too easy to trip over a small, unnoticed amount of shingle or flashing debris on the roof or on the ground.
Stay alert up there. Once on the roof, know where all tools are and where others are working, particularly when new workers join the crew. Keep checking. Never assume team members know exactly where you are. Who is working behind you? Above you?
Roofing jobs are never routine
Anyone can all become blind to everyday dangers and often the most mundane risks are the cause of serious falls and injuries. When a roof is especially steep or shingles are extremely worn, seasoned roofers notice and are on alert. When the job seems routine, that's when accidents happen. Make a mental checklist and go through it each day and before every ascent. You need to be the first and best advocate for your own safety.
Take advantage of tools that will make the job safer and easier. The RIDGEPRO® is the premium device in steep-slope roofing safety. Our mission is to dramatically reduce the number of injuries and fatalities in steep-slope roofing applications. For more information visit: www.theridgepro.com.
Learn more about the RIDGEPRO in their RoofersCoffeeShop® Directory or visit www.theridgepro.com.
About Brandon Strawder
Brandon Strawder is the CEO of Strawder Family Innovations, a US company whose mission is to dramatically reduce the number of injuries and fatalities in steep-slope roofing applications. The company's flagship product, The RIDGEPRO®, is the premium device for steep-slope roofing safety. Brandon possesses real world roofing experience and holds an B.A. from Otterbein University and a certificate in Marketing Strategy and Brand Development from New York University. His combination of practical roofing experience and management expertise has fueled the company's growth and reputation in diverse industries including roofing, solar panel installation, pest control, and insurance claims adjusting.