By United Asphalts.
Production Manager Mondo Perez leads by example, always working tirelessly while spreading his positive attitude across the team.
As part of an employee highlights series for 2023, each month United Asphalts (UA) introduces you to one of our stellar employees to give a little insight into those responsible for furthering the reputation we have for great products and service. Our next highlight is our Production Manager Amado Perez, also known as Mondo. Mondo started working for United Asphalts in June of 2007, and recently marked the 16th anniversary of his employment with United Asphalts.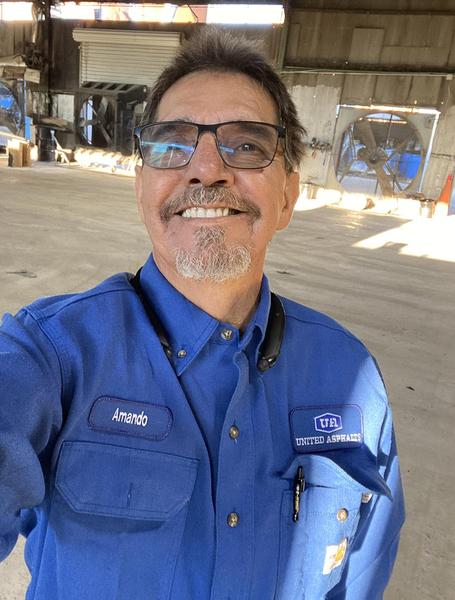 Like many of our most valued and trusted employees, Mondo started as a warehouse worker. He quickly made a great impression because of his dependability, tireless work ethic and positive attitude. These traits helped elevate Mondo to a team lead position and eventually to the position he holds today.
Mondo is a real team player and a kind and generous person. For example, upon winning the office football pool one Sunday, he treated the team to a pizza lunch with his winnings on Monday. "I always do what my stepdad told us growing up... treat your elders with respect and treat everyone else like you want to be treated yourself." Mondo said. About working at UA Mondo said, "I like all aspects of my job, but my favorite part is that UA really is a family. I'm so grateful to ownership and management for hiring me and giving me the best job I've ever had!" Outside of work, Mondo likes golfing, fishing and watching movies and sports. Thanks, Mondo, for more than 16 years of dedication and hard work!
United Asphalts is a family owned company that has been producing high quality asphalt products since 1961. We regularly ship to the entire U.S. and Canada along with other countries around the world. We are a company that cares about the quality of our product and customer service. Learn more at www.unitedasphalts.com.