By Karen L. Edwards, RCS Editor.
Each week someone wins a prize for answering a question, next week's winner could be you!
One of our most popular giveaways is sponsored by Gibraltar Building Accessories as part of their 'Construction Solutions' campaign designed to supply feedback from contractors to help them continue to innovate. We think it's popular because it is so easy to participate. Simply answer one question and you'll be entered into a drawing for a prize. If selected as the winner, you'll get your choice of a free pizza, an RCS Box of Love or a box of donuts.
John Rowland, general manager at A-1 All American Roofing Co. in San Diego, California was a recent winner. John picked the RCS Box of Love as his prize. (As if you couldn't tell from the photo, right?) I had the pleasure of speaking with John on the phone to learn more about his journey in the roofing industry.
It all started when he moved from northern California to the Bay area and he needed a job. It was 1978 and John went to the employment development office as it was called at the time. "They had two jobs available," said John. "One was a tow truck driver and the other one was a roofer. I picked the roofer."
Just like that, he became part of the industry that no one ever leaves. Fast forward to 2020 and he's in southern California now and has spent the last 23 years with A-1 All American Roofing Co. As the general manager he is involved in all aspects of operations. "I schedule crews, make sure they have what they need, order material and take care of customers," explained John. "I love that I get to get out and drive around and see new parts of the city every day. I am in the office by 5 or 5:30 in the morning, and am out and about by 8 a.m. I talk to customers, perform site inspections, get measurements, whatever needs to be done I get to do it."
John shared that he likes RoofersCoffeeShop® (RCS) because he enjoys seeing what is going on in the industry with other people and companies. He said that southern California has their own way of doing things that is completely different from everywhere else. By spending time on RCS, he stays up to date on the latest trends and techniques in other parts of the country and in the overall industry.
Throughout his career, John has many accomplishments but what makes him the proudest were his projects that made the covers of industry magazines. "We've done metal and single ply jobs that made the cover of Roofer Magazine in 1996 and Roofing, Siding and Insulation in 2003," John shared. "I am very proud of that."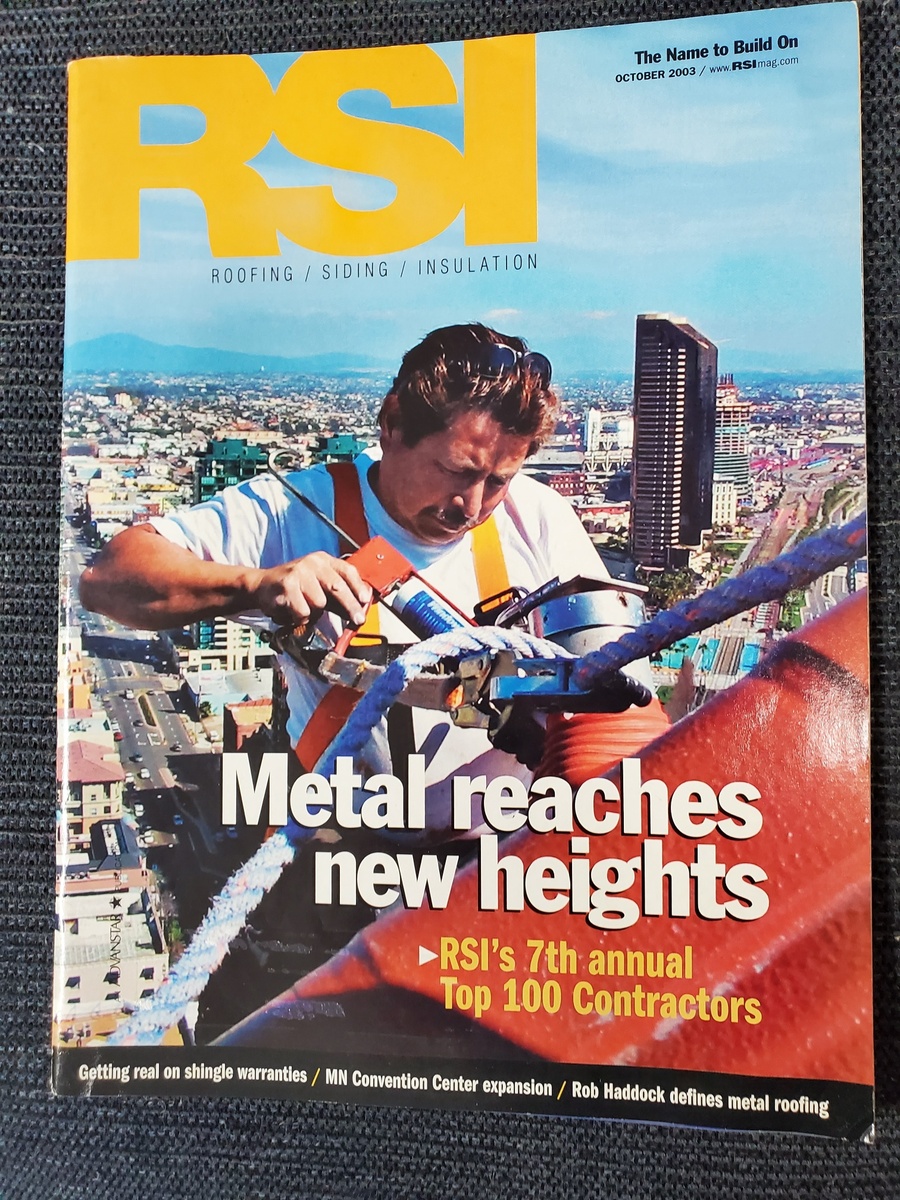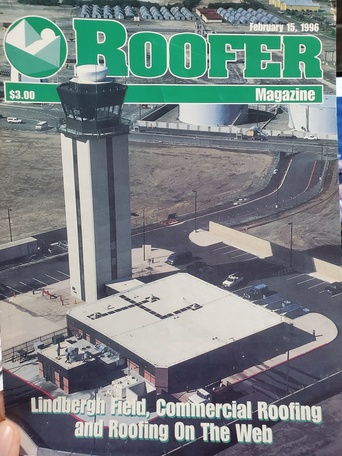 Want to try to be next week's winner? Submit your answer to the latest question here.