There is still time to get your entries submitted for 2018 projects.
Now is the time to get your 2018 award submission into ARMA. Click here to enter your project(s) or visit asphaltroofing.org/excellence/submit-your-entry/ before December 31, 2018.
GOLD: Frank M Johnson Montgomery Courthouse by Advanced Roofing Inc.
Located in Montgomery, AL, this courthouse turned to asphalt to adhere to strict design criteria in a historical district. While not seen, asphalt underlayments play a key role in providing a watertight roofing system. Due to the tough access and difficult roofing, the modified roofing made it easier than installing a comparable single ply membrane. The self-adhering base sheet allowed an easier installation and the SRI on the cap sheet was as high and higher then some single ply sheets. This asphalt system is aesthetically-pleasing, waterproof and includes the specifications to meet energy codes and historic codes without sacrificing quality.
SILVER: Mosaic by Texas Roof Management Inc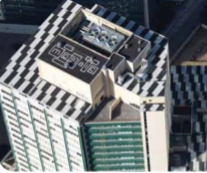 This Dallas, TX, renovation project dealt with many challenges to complete the roofing system. From the removal of four layers of existing roofing, to being able to withstand standing water, to the 48 new roof drains, to the difficulty in staging and safety requirements during construction, the final product doesn't fall short to the challenges that stood before it. The asphalt system went down easily and quickly, and the checkerboard design, with the Mosaic logo on the highest roof level, there will be a long-lasting impression on the Dallas skyline. As to the motivating design criteria, the Owner of the Mosaic wanted a memorable finished product ... which as mentioned previously, was definitely achieved!
BRONZE: Struther's Residence by Baker Roofing Co.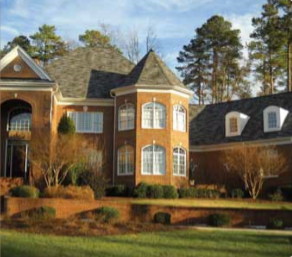 The lone residential winner for the first QARC program from Raleigh, NC, showcased asphalt shingles and how they can make a roof the main attraction. With longevity, the ease of installation and the multiple planes covered on the roof, it was a "no-brainer" to turn to asphalt for this project, and it's a good example why four out of five homes are covered by asphalt shingles in the U.S. This case study allowed Baker Roofing Co. a chance to highlight how asphalt can drastically transform a home's appearance and make it the envy of the neighborhood.