By Tilcor Roofing Systems.
Tilcor CF Shake tiles chosen for performance and incredible resemblance to shake.
A recent Tilcor CF Shake projects comes out of Morocco, IN – a very small town with a rich history, daily tourist visit the Blann Log Cabin. The cabin was originally owned by John Dimmitt who acquired the land in the Swamp Land Act of 1852. He was either a lawyer or a realtor that would represent widows, heirs, and war veterans seeking lands that were awarded from land bounties. John sold the property to his partner, George McMurchey, and wife in May of 1878 for $1.00. After George, there would be fifteen more owners of the log cabin before the Blann family came into the picture in 1917.
The Blann family restored the historic cabin including a roof that was deteriorating, actually detaching from the structure. And a little more than a hundred years later, the cabin was deteriorating once again. Managed by a council, they set aside funding to restore the cabin roof.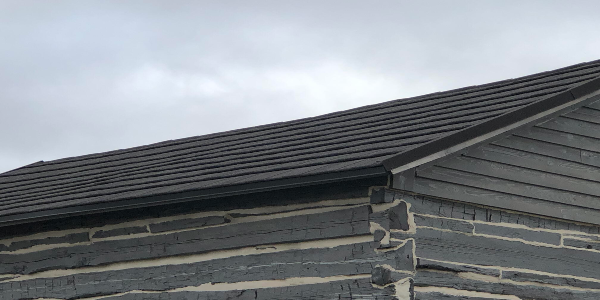 As the council researched traditional shake roof alternatives, Tilcor CF Shake shingles continued to be top of their list. The textured-finish of the tiles feature a wood-grain appearance of traditional shake but with the added performance and durability that only stone coated steel would provide. While working with the team at Tilcor they found that the technical representatives were committed to helping restore the cabin providing quality, performance and durability that are an integral part of Tilcor Stone Coated Steel CF Shakes roofing system and installation.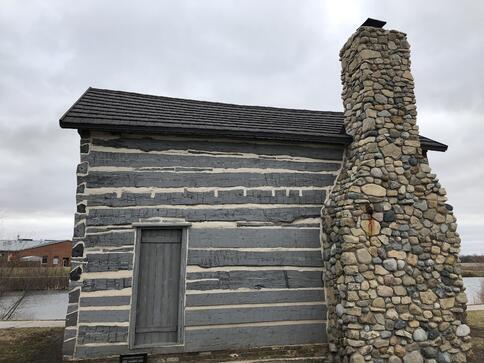 Tilcor CF Shake tiles were chosen not only due to the performance but also their resemblance to shake with their wood-grain appearance. The deep-ribbed profile of CF Shakes are designed to enhance the shadow lines and create visual contrast. The tiles are made to interlock and overlap to resist wind uplift while providing an excellent barrier against the harsh Indiana elements. While the Blann Log Cabin will still have its charm, it will also now have a roof to protect it for years to come.
Learn more about Tilcor in their RCS Directory.
About Tilcor
Tilcor is manufactured by the Ross Roof Group who has been involved in roofing over 5 generations since 1942. Its stone-coated steel roofing systems incorporate cutting-edge Zincalume protective steel, which gives the tiles a significantly longer service life than typical galvanized tiles. Tilcor products provide a more visually pleasing finish and exceptional long-term durability. The Tilcor range of pressed metal roofing tiles includes four distinctive profiles Craftsman Shake, Antica, CF Shingle and CF Shake. Installed in over 80 countries, the Tilcor Roofing Systems product range offers exceptional strength and durability in the harshest climates.