EagleView customers count on post-event imagery for recovery efforts.
EagleView, a leading technology provider of aerial imagery, data analytics and GIS solutions for government, construction and insurance has received its first post-event images following Hurricane Zeta. As soon as weather conditions permitted, EagleView's fixed-wing aircraft were in the air capturing ultra-high-resolution Reveal™ aerial imagery at Property Level, which ranges between 0.8-3 inches ground sample distance (GSD) depending on environmental factors.
EagleView imagery is an essential tool for first responders, insurance carriers, and construction contractors. EagleView provides rapid access to post-event property information such as roof damage, flooding and fallen trees, without having to send people into potentially dangerous areas. Leading up to Hurricane Zeta's landfall on Wednesday, October 28, EagleView began staging multiple aircraft and planning areas of interest to ensure rapid image capture.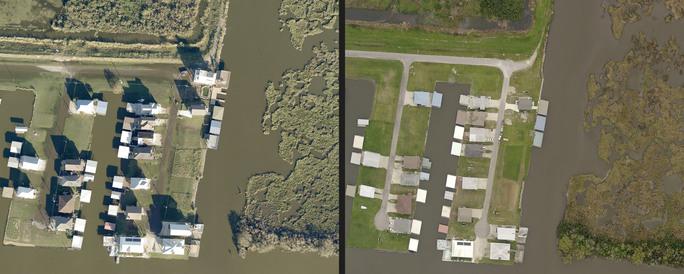 Customers can find EarlyAccess™ images on CONNECTExplorer, EagleView's interactive viewing platform. While images continue to be processed in-house, seeing the initial impact of the damage from the sky early in the process is an invaluable resource for local governments, contractors, and insurance carriers.
Learn more about EagleView in their RoofersCoffeeShop® Directory.
About EagleView
EagleView is a leader in aerial imagery, machine learning-derived data analytics and software, helping customers in different industries use property insights for smarter planning, building and living. With more than 200 patents, EagleView pioneered the field of aerial property measurements and has the largest multi-modal image database in history, covering 98 percent of the U.S. population. Flying over 9.5 million linear miles every year, EagleView's coverage is the most extensive and up to date, enabling local government and business customers to use the most accurate data to make timely and informed decisions. For more information, call (866) 659-8439, visit www.eagleview.com and follow @EagleViewTech.