By Lauren White, RCS.
Guardian Roofing's Halo Project donates a new roof to a deserving couple facing difficulties.
Known as the "neighborhood grandparents," Pat and Cindy Lu Vaughn have made a life for themselves in Federal Way, Washington. For over 30 years they've resided in the same home Cindy's parents lived in, and where they raised their two daughters. It's not uncommon for them to stop what they're doing to jump the car of a stuck neighbor, deliver a heater to a family at 8 p.m., or offer a stranger hot soup and a cup of coffee in the winter. In an interview with Auburn Reporter, Cindy explained, "Sometimes a little caring goes a long way...I do what I can to help whoever I can. I'm the giver. I'm the caretaker."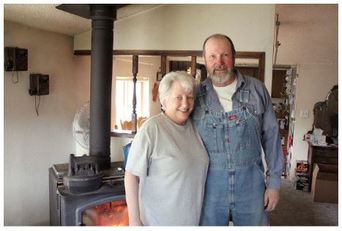 And it doesn't go unnoticed. Karisa Ridgeway, one of their neighbors quickly learned of their kindness. She told the Auburn Reporter about, "how selfless they are, how much they go above and beyond to help everyone, no matter if they are the neighbor, someone on the side of the road, or their kids. They will quite literally give you the shirt off the back (I've seen it)."
Cindy left her career to become a full-time grandma to her four grandchildren and the neighborhood kids. Cindy claimed to the Auburn Reporter, "That's part of the community. We know all of our neighbors; our neighbors know all of us. We look out for each other." Pat works in construction, but has been waiting for his health to improve before going back to work.
In 2013, Pat was diagnosed with bladder cancer, which has required 12 surgeries throughout the years. Additionally he discovered he had atrial fibrillation. Cindy suffered from a nearly fatal aneurysm that ruptured in her brain.
On top of their health problems, part of their roof collapsed from the weight of their dish satellite. They created a makeshift roof out of tarp to protect their home from the elements. As their health issues and bills continued to pile up, repairing the roof was last on their list. Cindy commented to the Auburn Reporter, "...it just seemed like, we'll get to it, we'll get to it."
Knowing of their health struggles and how much they give back to her and the neighborhood, Ridgeway sent a message to the Facebook community stating, "I want to get Cindy and Pat a roof. No matter what it takes." Kelly Walters, a member of the online group, works for Guardian Roofing, which is a residential contractor business that provides repairs, replacements, and roof projects, and suggested she nominate the Vaughns for the company's Halo Project. This project relies on the community to nominate a local neighbor in need of a new roof or significant roof repair.
On Giving Tuesday in 2018, clients and community members nominated deserving households through social media and Guardian Roofing's website. According to Morgan Roth, executive assistant at Guardian Roofing, the community rallied and the Vaughns received more than 30 nominations from residents in Federal Way, Northeast Tacoma, and Brown's Point.
Cindy could not believe the good news. "It was like, wait, what? You know, you don't win anything. And what are the next steps? What are the strings attached here? It's just unbelievable," she told the Auburn Reporter.
This project allowed Guarding Roofing to return to the neighborhood that really helped them take off. After the devastation caused by the Hanukkah Eve windstorm that hit the Puget Sound area, Guardian received numerous jobs. Roth explained to the Auburn Reporter, "It's really unique that we are able to give back to this neighborhood that allowed us to become what we are today."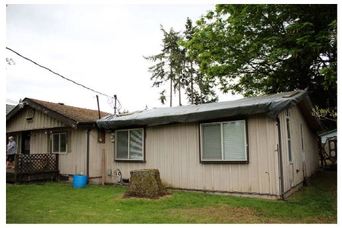 The new roof was a labor of love. Owens Corning donated the shingles and roofing paper, and Guardian received other donations as well. Nearly all of the roofing employees from Guardian volunteered their skills and time to complete the project.
Roth reflected to the Auburn Reporter, "As much as she's helped them, the community is helping her." Now the "neighborhood grandparents" can continue to safely guard over their community thanks to the compassion of Guardian Roofing and their charitable Halo Project.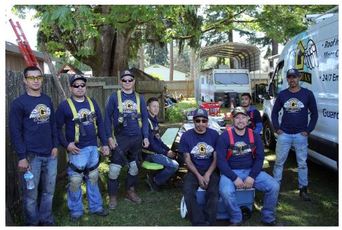 Do you know of someone in the industry who is 'doing good deeds' in their community? Help us catch them at it. Send news and information to info@rooferscoffeeshop.com