NRCA - Stories of an Extraordinary Industry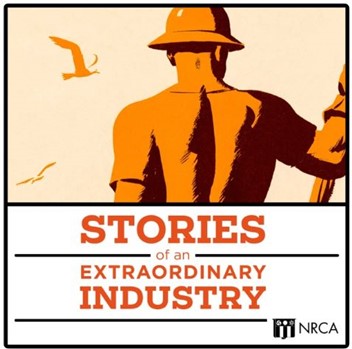 Women on the Roof
Join us as we meet a woman leading the drive to get women on the roof—including her company with an in-demand all-female crew.
Sponsored by DensDeck® Roof Boards
---
"Roofing Risks and Rewards," sponsored by DensDeck® Roof Boards
Episode 31
NRCA talks with two of the industry's leaders in slate and copper roofing, who have had a front-row seat to some of the most historic and high-profile jobs of all time.
Like what you hear and want to become a sponsor? Contact NRCA's Mike Stack at (847) 493-7554 or mstack@nrca.net.
---
Share this: