Coffee Conversations - Where Roofs go to Rest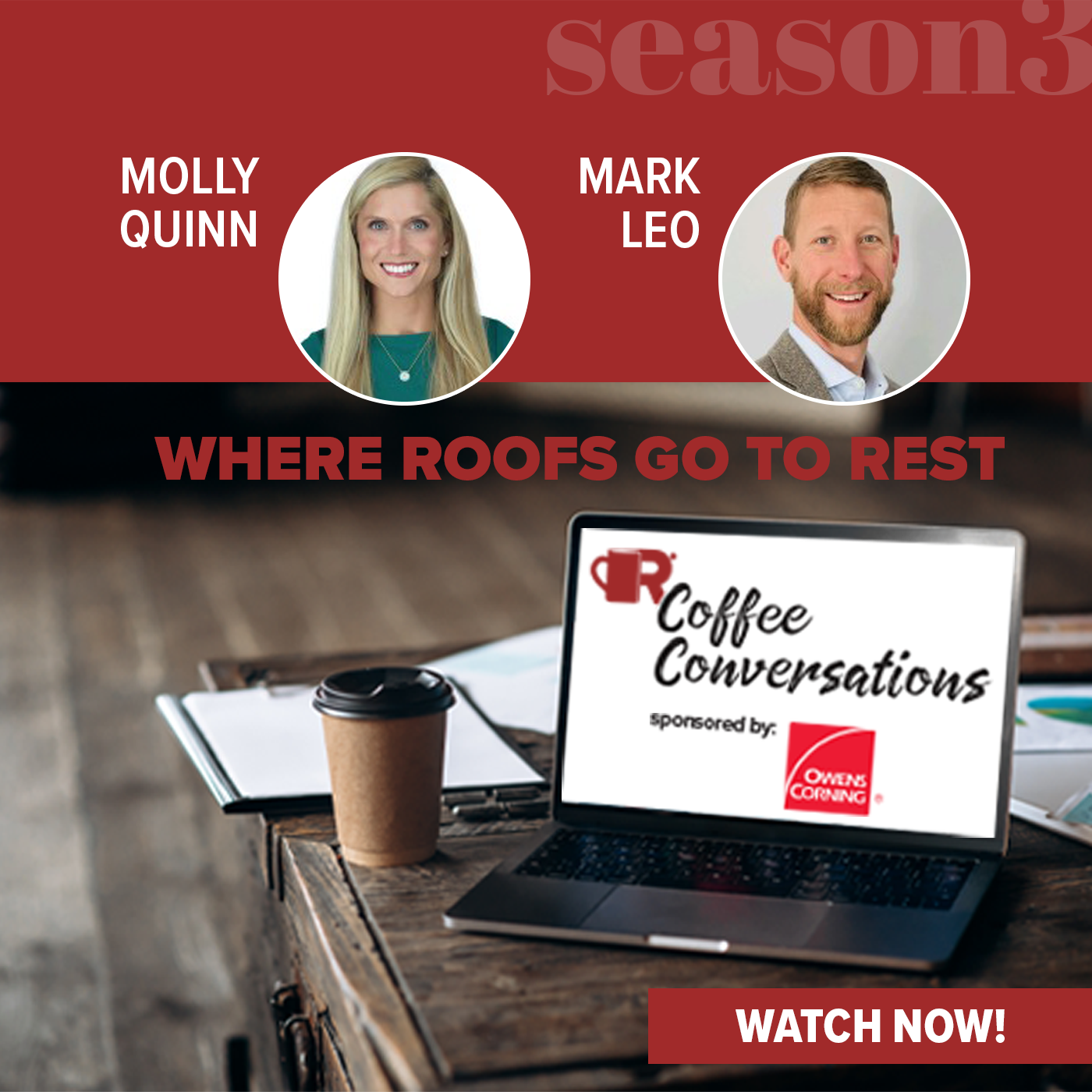 S3:E4 Sponsored by Owens Corning
Join the conversation about roofing recycling with Molly Quinn and Mark Leo of Owens Corning as they talk about their Roof to Roads initiative. Heidi J. Ellsworth will visit with not only the Owens Corning team but also roofing and paving contractors about what is happening around asphalt shingle recycling. They will not only update the industry but share ideas and strategies for contractors to include more sustainability and recycling initiatives in their business. Pour a cup of coffee and join this progressive and differentiating conversation.
Read the Transcription - Coming Soon!
Watch the Webinar - Coming Soon!
---
Share this: