Coffee Conversations - Celebrating Female Veterans in Roofing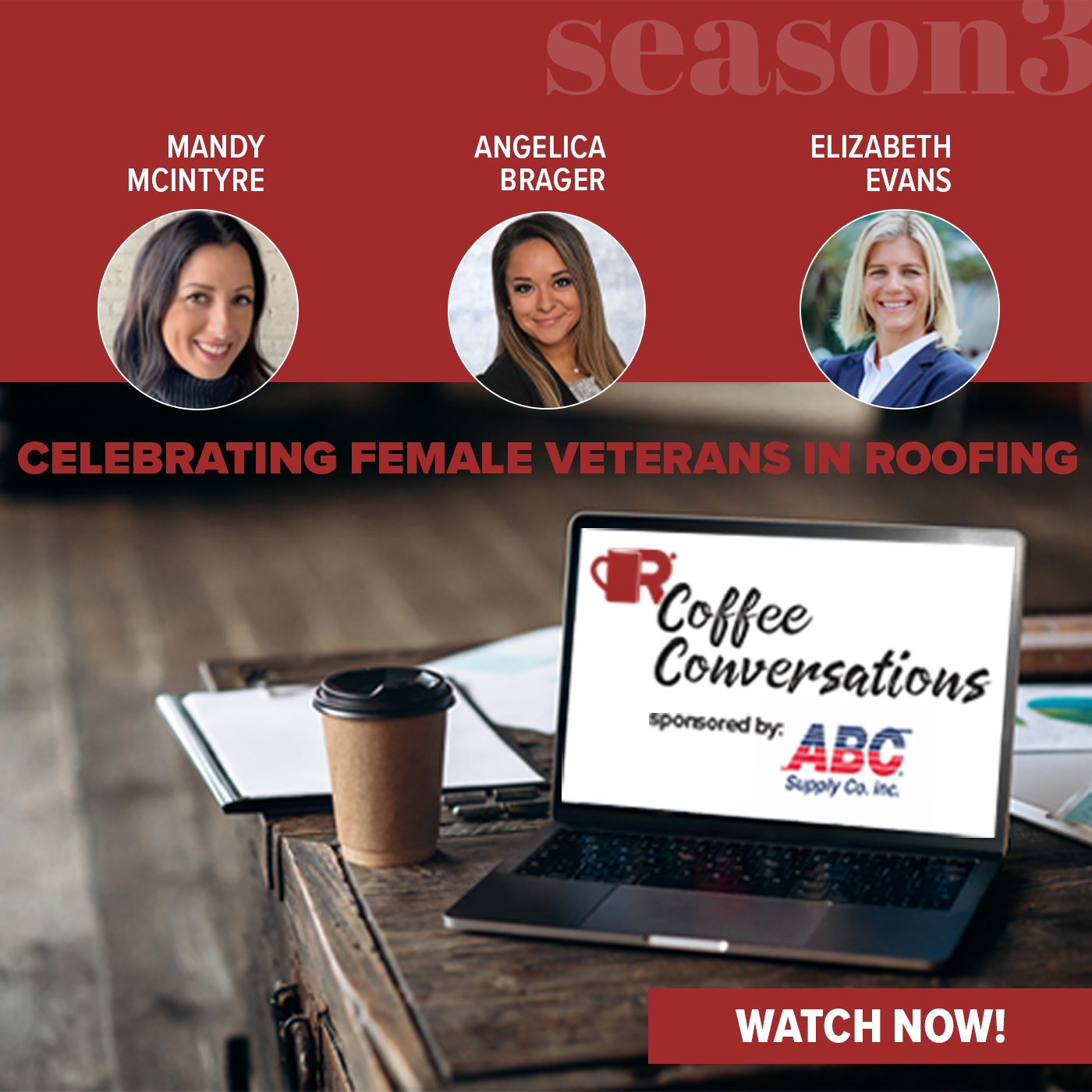 S3:E5
You won't want to miss this special edition of Coffee Conversations sponsored by ABC Supply celebrating both veterans and women in the roofing industry. Heidi J. Ellsworth, RCS President, sits down with Angelica Bragger and Elizabeth Evans, two incredible veterans within the roofing industry, and Mandy McIntyre of 1st Choice Roofing.
Mandy works with the National Women in Roofing (NWIR) Diversity, Equity and Inclusion (DEI) committee leading the celebration of women veterans in roofing this Veteran's Day. Elizabeth found her passion for construction while studying civil engineering at West Point and later went on to be a colonel in the U.S. Army. Angelica served in Iraq from 2017-2018 and has been in the Army National Guard for 15 years. She is now senior estimator at Young Construction in Mason City, Iowa.
The guests will share the importance of recruiting more veterans and women into roofing. They will also look at special programs for veterans that the roofing industry supports, including ABC Supply's support of Homes for Our Troops (HFOT). Join us on November 11, 2021, at 7 a.m. PT to thank our veterans personally and hear more about their stories and the NWIR celebration of veterans.
Read the Transcription - Coming Soon!
---
Share this: