Heidi J. Ellsworth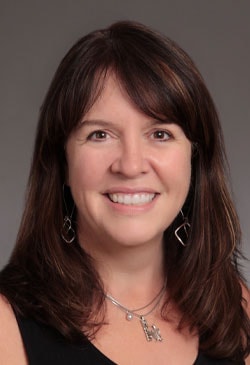 RoofersCoffeeShop.com, HJE Consulting, Chairperson for National Women in Roofing
Heidi J. Ellsworth, is a partner with RoofersCoffeeShop.com. She has been working in the roofing industry since 1993 and has held positions with Malarkey Roofing, Carlisle Construction and EagleView Technologies, Heidi also founded her current roofing-focused sales and marketing consulting group in 2015, HJE Consulting.
Ellsworth is a contributor to Professional Roofing and Western Roofing, Siding & Insulation Magazine that focuses on marketing tactics for roofing contractors. She is also a regular contributor to Midwest Roofer and Florida Roofing Magazine. She currently consults with the National Roofing Contractors Association and National Roofing Partners. She also serves on the boards of Western States Roofing Contractors Association and Florida Roofing and Sheet Metal Contractors Association and recently helped found the National Women in Roofing Council, where she now serves as chairperson for the organization.
---
Read Heidi Ellsworth's latest blog post.
---
Share this: