Tools for Every Roofing Team Member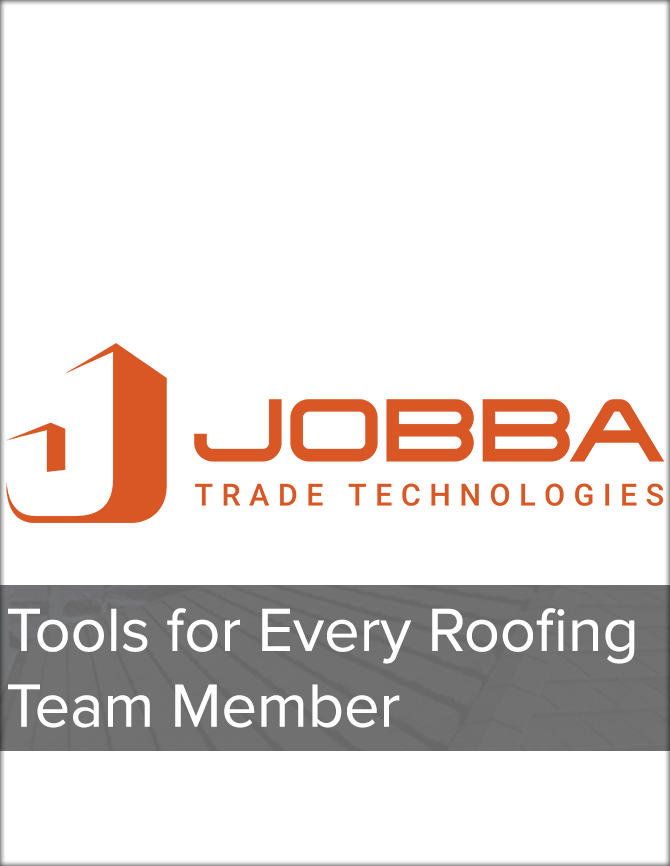 From business owners to salespeople to production crews to office staff, there are a lot of roles that are essential to keeping your roofing company operational. So, shouldn't you have a software application that supports every area of your business?
Jobba's roofing software offers a number of features and functionality that help all team members complete their day-to-day tasks with ease. Our latest guide, Roofing Software that Works for the Whole Team, breaks down how our platform benefits everyone in your organization.
Click here to claim your copy and start stepping up your roofing business!
---
Share this: