Tired of Owning a Roofing Business? Download your EXIT PLAN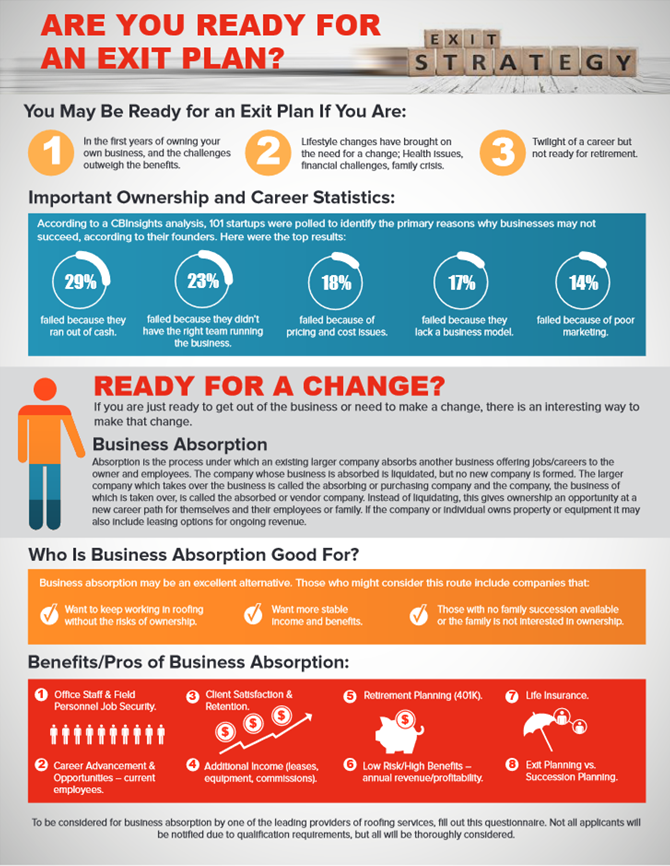 Are you tired of running your own business but love roofing? Discover an exit plan for you and your employees. There may be a way for you to continue running your operation with your current employees by working for a larger company that can provide all the benefits you need including competitive salaries, benefits, and retirement.
Find out more about the Benefits of a Contractor Employment Program including:
Office Staff & Field Personnel Job Security
Career Advancement & Opportunities – current employees
Client Satisfaction & Retention
Retirement Planning (401K)
Life Insurance
Additional Income (leases, equipment, commissions)
The opportunity for low risk/high benefits - annual revenue/profitability
Exit Planning vs. Succession Planning
DOWNLOAD your EXIT PLAN today!
---