Reputation Management Strategy - Free eBook from Leap, LLC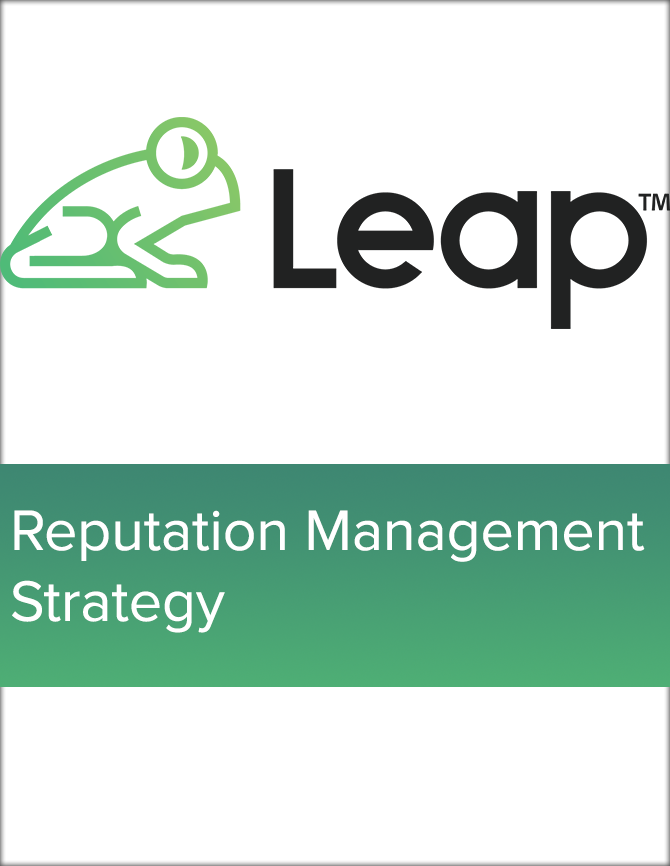 Your company's digital reputation has always been of utmost importance. Now that the economy is starting to open back up from the COVID-19 pandemic, it's imperative that your reputation management strategy is strong. We invited Emily Washcovik, a Small Business Expert and Senior Field Marketing Manager from Yelp to help our community understand what has changed with COVID-19 and reputation management. The advice from Emily and other experts has been compiled into this eBook!
Download our Reputation Management Strategy eBook today to start inspiring great reviews organically, while learning how to respond to negative reviews with feedback that is thoughtful and valuable!
Click here for your free eBook!
To learn more about Leap, visit their RCS Directory.
---