Owens Corning: Your Complete Roofing Education Guide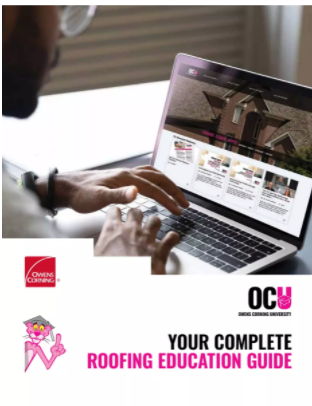 At Owens Corning University (OCU), you'll find the training and resources you need to adapt to a changing marketplace, enhance your growth strategy and stay ahead of the competition.
Expertise Made Easy:
Videos, webinars, tutorials, written guides and tools created by top industry experts.
Training for the Whole Team:
Educational resources for everyone involved with the roofing business— contractors, distributors, sales professionals, sales and marketing leaders, office managers and more.
Ready When You Are:
Available 24/7 and delivered in short modules that fit into your schedule.
---
Share this: