Owens Corning® ProSell™ App Case Study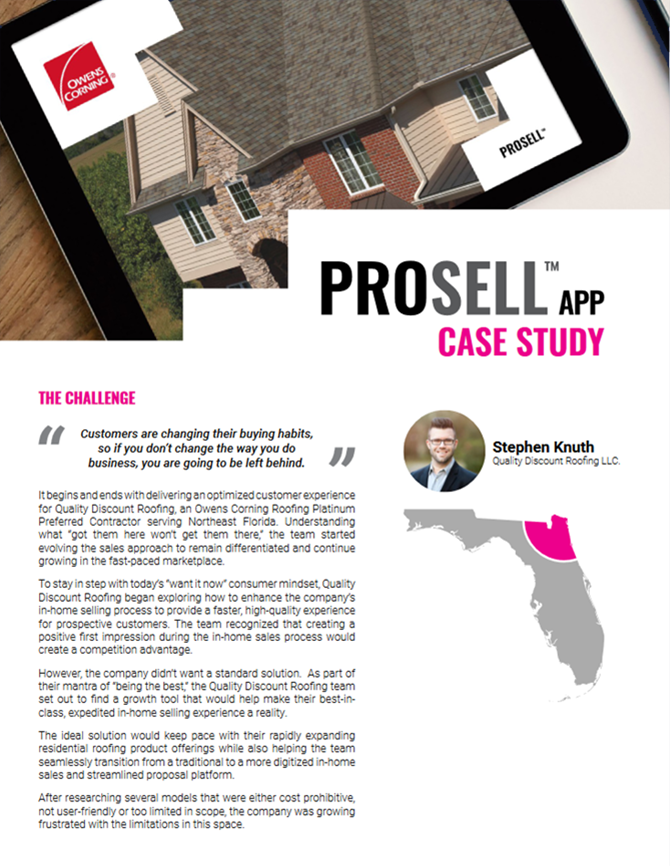 This Case Study Explores how to enhance your company's in-home selling process to provide a faster, high-quality experience for prospective customers.
See how to create a positive first impression during the in-home sale and strengthen your competitive advantage.
Download your copy of the case study today!
---