MRA Unveils Free Comprehensive Metal Roofing Buyer's Guide for Homeowners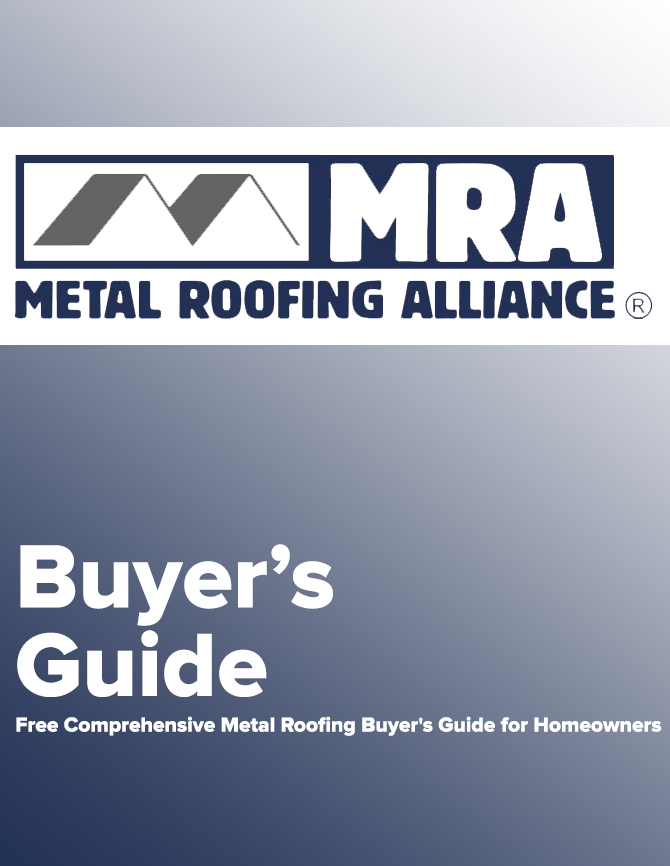 Download the free guide to help homeowners understand the value and performance of investing in a metal roof.
For homeowners, there's no question that putting on a new roof is a significant investment. Making a good choice is key to performance, reliability and long-term value for the dollar, while a poor decision can result in expensive repairs, or worse, having to re-roof again in just a few short years.
The new MRA Metal Roofing Buyer's Guide covers topics including:
How to know it's time for a new roof
Regional considerations/protection against severe climate conditions
Roofing materials comparisons
Metal roofing styles, colors, and coatings
How to choose a quality metal roof
Performance capabilities
Understanding the roofing process
Warranties
Care and maintenance
Metal roofing project DIY checklist
---
Share this: