Making It Rain in a Labor Drought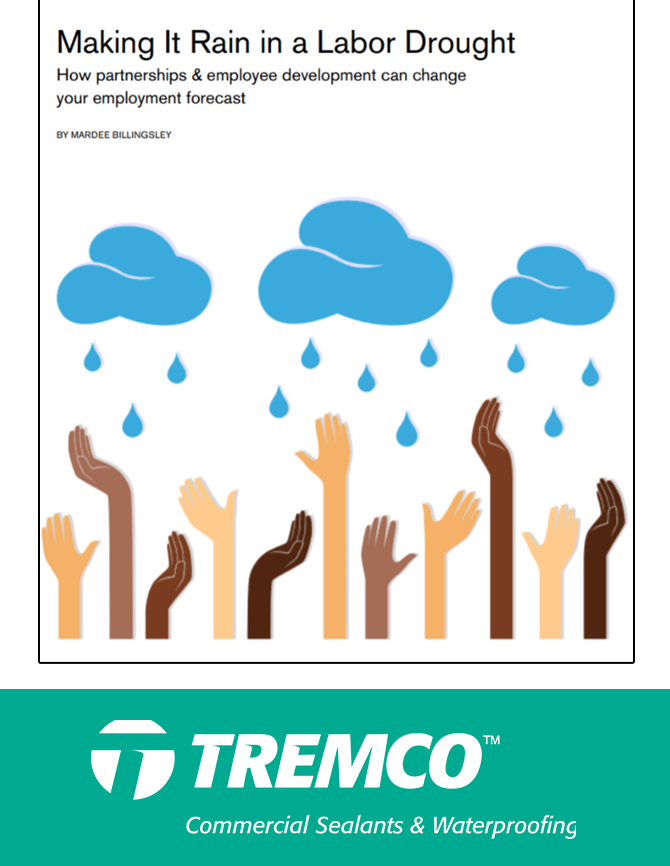 How partnerships & employee development can change your employment forecast.
Download and read this fantastic article by Mardee Billingsley
Whether you have experienced dwindling employment applications, a lack of management-level talent, and/or delayed or canceled work yourself, you've likely already felt the widening shortage of skilled workers in some capacity. With more students being pushed to pursue bachelor's degrees for white-collar jobs and the growing number of construction projects nationwide, recruiting a skilled workforce for your business is becoming increasingly challenging. In fact, the Associated General Contractors of America reported that 70% of construction companies nationwide are having difficulty finding qualified workers.
Read this article for ideas and strategies to help make it rain in a labor drought.
---